CData Acquires forceAmp and Expands Salesforce Data Connectivity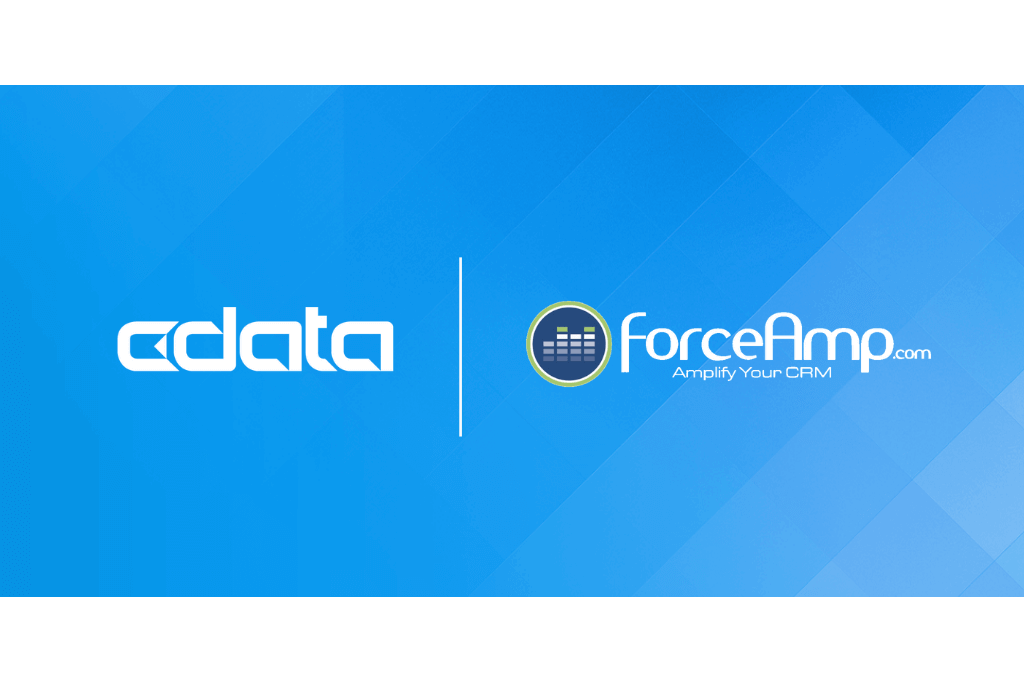 Today we are proud to announce that CData Software has finalized an agreement to acquire forceAmp and its flagship product, DBAmp. This acquisition brings together leaders in Salesforce data connectivity and integration, and it offers CData customers yet another way to connect Salesforce to their broader ecosystem, as well as access critical data within SQL Server.
DBAmp is a proven solution supporting the largest organizations in the world with Salesforce data connectivity. For more than 15 years, DBAmp has served as a reliable, trustworthy Salesforce-SQL Server integration solution, used by most of the Fortune 500 and enterprises worldwide. Designed as an intuitive Salesforce integration solution, DBAmp creates a bi-directional link between SQL Server and Salesforce that allows customers to access Salesforce data directly from SQL Server. A longtime Salesforce partner, forceAmp, along with its flagship DBAmp product, is trusted by thousands of organizations to power back-office data movement and analytics processes.
The Salesforce integration technologies from forceAmp are strongly aligned with those of CData. Both companies share a common technical vision: a SQL-centric approach to data connectivity. Internally, however, the forceAmp products support an alternate technical approach to integration popular with many developers. Through the acquisition of forceAmp, we are proud to extend CData's presence in the Salesforce ecosystem and provide you with additional technical flexibility in your data management and integration.
The forceAmp Team joins CData Software
A key part of the agreement, the forceAmp team will join CData Software, with forceAmp Founder Bill Emerson serving as our new Senior Vice President of Product Strategy. The forceAmp team will continue to maintain and extend forceAmp's data connectivity and integration technologies, now alongside the CData Support Team. We will provide enhanced support and expanded integration capabilities in time.
We are firmly committed to the DBAmp product, and we are looking forward to enhancing the product with additional support offerings and integration functionality. DBAmp customers will get the best of both worlds: the same trusted reliability and support you've come to know and expect from DBAmp, with new opportunities to manage all your Salesforce and enterprise integrations through the full library of CData Solutions.
CData Salesforce Connectivity Suite
We are committed to providing the greatest suite of data connectivity solutions anywhere. With the acquisition of forceAmp, we are only adding to our Salesforce connectivity suite. We would like to welcome all CData customers to try DBAmp for yourself and extend a warm welcome to all forceAmp customers, as well as invite you to explore our many Salesforce offerings, including:
We look forward to a very exciting future for our team, and for you, our valued customers. If you have any questions about DBAmp, please take a look at our forceAmp FAQ, or feel free to contact us with any questions.