Data On-Demand: Next-Gen Business Begins with Real-Time Data Connectivity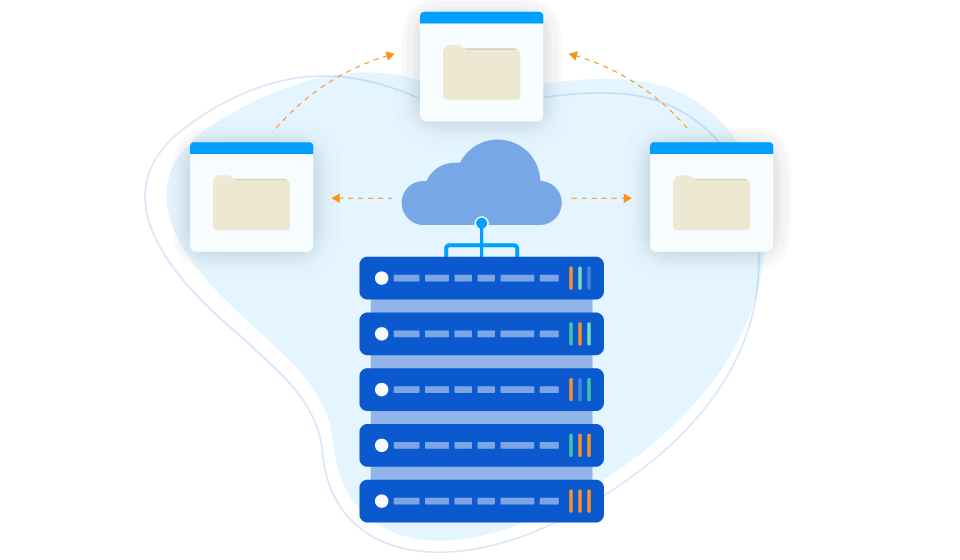 If the rise in streaming services has taught us anything in the past decade, it's that consumers love convenient, on-demand access. We now have unlimited, instantaneous access to thousands of movies and TV shows at home and on-the-go, allowing us to:
Discover more with no need to own copies,
Dodge the burden of managing physical copies, and
Access new releases instantly, with no wait for distribution.
Why not have the same easy access to information across departments and applications at work?
This article explores how real-time data connectivity solutions streamline data distribution and access to offer your lines of business (LOBs) access to data on-demand — across all your departments and applications directly at the source.
1. Reduce Data Copies
As growing data volumes become harder to distribute and manage, it can become difficult to control the amount of data replicates associated with legacy ETL pipelines. Storing copies of data can become expensive and make finding the right information difficult.
Real-time data connectivity promotes a zero-copy approach that reduces risks, costs, and delays for enterprises. When your data stays at the source, there is no need to copy information based on ad hoc requests from your LOBs. Departments ultimately only work with select pieces of these data batches and might never return to it — leaving abandoned duplicate data to grow in shadow pockets across your enterprise.
On-demand data solutions reduce unused duplicates and:
Downsize data storage needs with less demand for high-volume capacity
Mitigate legal compliance risks with fewer data locations to monitor
Minimize delays and errors with smaller, independent data pulls
Since your applications and databases already host your data, a real-time data connectivity platform simply hosts connections you need to access and browse these sources. The result? Your enterprise can reserve data replication for specific use cases that require moving and storing large sets of data, while lines of business can leverage an on-demand data connectivity platform to browse data directly from sources across the org for their ad-hoc needs. data moves or copies.
2. Simplify Data Exploration for All
As with your Netflix library, browsing on-demand data connectivity platforms streamlines the process of discovering exactly the information you need. Similarly, it can also serve you data from systems you might not have had access to if it is locked in a warehouse or database. LOBs often discover opportunities for holistic data that they didn't realize could help with real-time analytics and reporting.
LOB data experts spend around 60% of their time gathering and preparing data, meaning they're spending less time actually generating insights. Data pipelines overdeliver for some business scenarios, leaving teams to lose time sifting and cleaning unwanted data via expensive, mundane data setup tasks.
By browsing across data sources directly, a real-time data connectivity platform enables your LOBs to navigate a natural hierarchy. It's clear exactly what departments and applications house the data, allowing teams to spot authoritative versions of the data they want. LOBs ultimately browse and work with as much or as little data as desired.
Concerned about information overwhelm? Your IT teams will gladly set and adjust permissions for who can view which data. This increases data visibility, decreases risk, and takes a fraction of the effort to govern than it does to maintain countless data pipelines.
3. Keep Information Fresh and Actionable
Just like with home media, data consumers prefer to stay up-to-date with the latest information and trends. By providing real-time data directly from the source, real-time data connectivity platforms allow LOBs to access and analyze their data as it comes in – enabling them to make more relevant and timely decisions.
When they need to access the latest information, LOBs often have to wait on IT to deliver that data by building custom-coded API integrations, just like waiting for a DVD to be mailed to your physical address. Now, though, employees can simply login to a real-time data connectivity platform to browse the latest data and select what they need – no delays, no bottlenecks.
In addition, less effort is expended to compute and deliver data in the optimized queries of a real-time data connectivity platform. This propels LOBs past their prep phases directly into visualization and data analysis. As a result, departments can dissect metrics from fresh data and form actionable insights with unprecedented, real-time turnarounds.
CData Connect Cloud: The Netflix of Data
Whether at home or at work, on-demand data platforms give us instant access to explore and consume in ways we never could when we strictly relied on data pipelines. Industry leaders are already reaping benefits of real-time connectivity, including:
Reclaiming resources and business hours from mundane, redundant tasks
Revealing new ways to leverage information across your enterprise
Freeing teams to craft powerful insights from the freshest data available
CData Connect Cloud provides a cloud library of live connections to your favorite data sources and applications. With hundreds of data connectors, your LOBs can browse and work with real-time data in every corner of your enterprise through our simple, efficient platform.
Ready to become truly data-driven with CData Connect Cloud? Request a free demo today!