Announcing our CData DBAmp Spring 2022 Release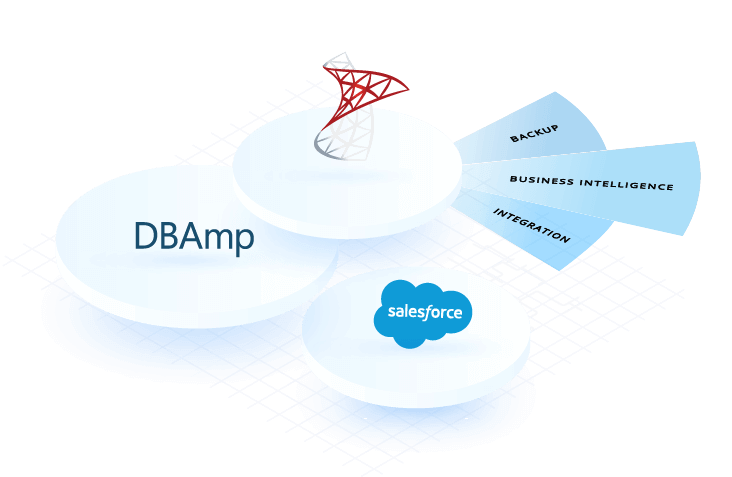 We are excited to announce our newest 2022 release of CData DBAmp. Live data integration should be seamless, so we've rearchitected our Salesforce and SQL server connectivity offering to provide users with even more key functionality.
The latest DBAmp release features an entirely new driver engine for improved performance, as well as expanded support for DBAmp Ultimate customers to leverage more CData Salesforce connectivity solutions across SSIS, Excel, Tableau, and Power BI.
We'll cover the highlights in this blog. For full release notes please click here.
What's Changing with CData DBAmp?
Our Spring 2022 release of CData DBAmp brings some much-needed touchups to revamp your experience, including:
An all-new CData DBAmp driver engine: To help stabilize your overall SQL Server environment, we've switched DBAmp to run as a Windows Service on the SQL server machine.
Improved performance: You'll notice a boost in several key areas of your CData DBAmp deployment, notably between Salesforce objects when using standard SQL SELECT statements.
Updated and enhanced documentation: No more lost time combing through a PDF to find the answers you need. CData DBAmp documentation is now available in HTML format — fully searchable for all your self-service needs.
All existing customers will have to simply upgrade their existing installations to receive these core updates, as detailed in our full release notes.
Additionally, you will notice that your CData DBAmp subscription model now falls into one of two tiers: CData DBAmp Standard or CData DBAmp Ultimate.
What is CData DBAmp Ultimate?
CData DBAmp Ultimate is our newest subscription offering which allows you to take full advantage of the expanded functionality included in Spring 2022 release. This includes access to a suite of additional Salesforce integration products to elevate your real-time workflows.
DBAmp Ultimate expands your Salesforce data flow across key business intelligence tools, providing you with new ways to connect, update, and work with your Salesforce data via:
Salesforce SSIS Components for flexible integration into SSIS on-prem, or in Azure Data Factory.
Microsoft Excel Add-In for Salesforce to read, write, and update Salesforce data directly from Excel.
Salesforce Connectors for Tableau & Power BI for up-to-date analysis and reporting exactly when you need it most.
With your CData DBAmp Ultimate Subscription, you'll be dialed into the next level of universal connectivity for Salesforce.
Get started with the newest CData DBAmp release today
For more information on how our 2022 Spring release of CData DBAmp affects your subscription or for guidance on how to upgrade your existing installation, check out our full release notes here.
If you're ready to get your team started with live Salesforce to SQL integration, request a free trial — and see what CData DBAmp can do for you.