How to Communicate with EUDAMED and Comply with New EU Regulations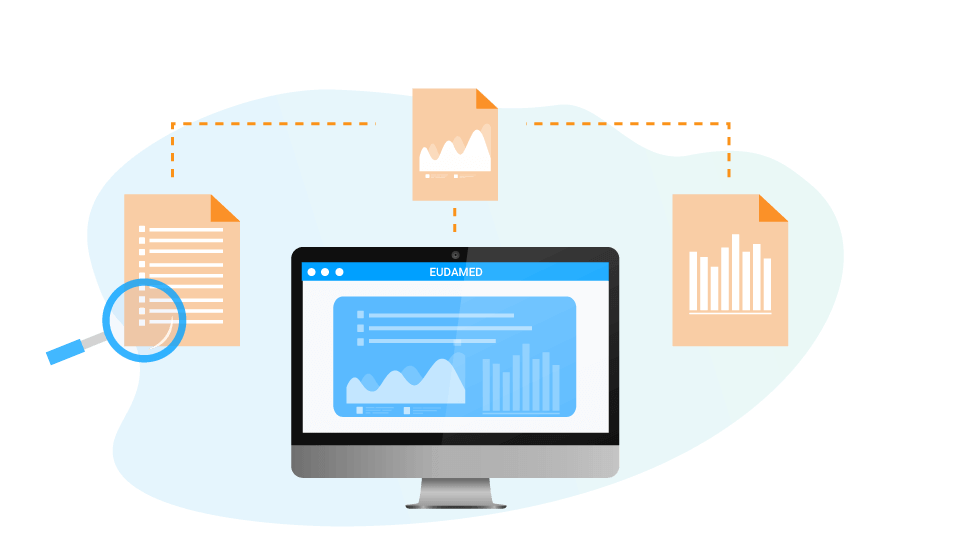 If your business uses or manufactures medical devices in Europe, you need to know how to communicate with the European Database on Medical Devices, or EUDAMED. In addition to healthcare service providers, this includes market participants like manufacturers, packaging producers, authorized representatives, or importers.
What is EUDAMED?
Regulations conceived in 2017 and scheduled to come into full effect by 2026 are designed to visualize the full lifecycle of medical devices in Europe to ensure that competent authorities have quick and easy access to relevant regulatory information. EUDAMED serves as a central repository for medical device data, and thus individual actors in the healthcare space will need to establish communication with EUDAMED to ensure their data is received and aggregated in accordance with the new regulations.
EUDAMED consists of six modules, which are essentially the different types of data that need to be communicated to regulators:
Registration of 'actors' in the medical device space (i.e. any relevant parties)
Medical device registration via UDIs (unique device identifiers)
Notified authority bodies and certifications
Clinical studies performed using registered devices
Maintenance and vigilance
Market surveillance
These modules are developed in a staggered cadence – modules 1-3 have already been released, and all six are planned for completion by 2024. In 2026, all six EUDAMED modules become mandatory in order to remain compliant with EU regulations.
Implementing these modules during the development period prior to 2026 will ensure that your business can establish communication with EUDAMED without undue time pressure.
How to establish communication
Communicating with EUDAMED requires implementing technical specifications that connect your technical infrastructure to the centralized database.
The EU has published a variety of different technical documents detailing the process of communicating with EUDAMED. While these specifications may seem daunting, they are essentially a collection of different ways to describe the same thing: Data sent to EUDAMED must be structured in a certain way in order to be understood, and these technical documents lay out this necessary structure.
The 'Data Exchange Documents' section of the technical documents page provides the most relevant information for establishing communication with EUDAMED in an automated and reliable way. Documents like the XSD schemas can be used to format digital messages to EUDAMED that are guaranteed to comply with the technical specification.
To implement these specifications in your own IT infrastructure, it is important to adopt a communication technology that works well with the kinds of technical guidance that the EU offers. AS4 is the primary example of a communication protocol that leverages document schemas like XSDs to simplify standardized data exchange.
AS4 is the key to EUDAMED success
Communicating with EUDAMED via EU member states becomes much easier once your organization supports AS4 communication. While there is no guarantee that the same AS4 setup will satisfy every detail of each member state's requirements, implementing AS4 will take you close to the finish line – no matter which countries you work with.
What is AS4?
AS4 has long been the dominant communication standard for European business. AS4 is a protocol that governs data transmission between parties, and it has several key features:
Messages are sent directly from sender to receiver over the web (HTTP messages)
Messages are encrypted and signed to ensure security and the validity of the sender
The payload of messages can be defined as XML schema documents (XSDs)
Messages are automatically acknowledged so that non-repudiation is guaranteed
Given these benefits, AS4 has long enjoyed popularity among data infrastructure experts. AS4 implementation is made much simpler by leveraging B2B integration tools that streamline AS4 communication.
How to Streamline AS4 Adoption
Adopting AS4 by building your own custom solution is likely to be a lengthy and expensive process. But there is no need to reinvent the wheel – modern B2B integration platforms have already done much of the work required to quickly begin sending AS4 messages.
Given the upcoming 2024 deadline, it is important to prioritize B2B integration solutions that emphasize ease-of-use and time-to-value. CData Arc was built on these two principles, making it an excellent choice for organizations looking to get ahead of the curve and implement AS4 protocols before time runs out.
How CData Arc simplifies AS4
CData Arc has been providing Drummond-certified AS4 integration technologies for over a decade, making it a trusted tool for AS4 implementation.
But Arc doesn't merely settle for providing AS4 capabilities – we're making AS4 as painless as possible to ensure that implementation overhead is minimized. Arc's AS4 connections are established by providing a few simple connection parameters – like an identifier, a URL, and a digital certificate. This is all information that your EU member state will provide as you begin the process of acquiring EUDAMED specifications.
In addition to simplifying the process of establishing a connection, Arc also simplifies the process of building an AS4 message payload. AS4 is built on top of XML, the primary format that Arc uses for data manipulation. As a result, the process of building an AS4 message containing the payment information that EUDAMED requires fits neatly within the architecture of Arc's workflows.
CData Arc provides no-code, drag-and-drop mapping tools to easily build XML structures containing exactly the payment transaction data you need. Simply connecting these mapping tools to your AS4 connection in the Arc visual flow designer completes the process of communicating with EUDAMED over AS4.
Getting started with AS4 in CData Arc
While there is plenty more you could learn about Arc's robust AS4 capabilities, the easiest way to get started complying with EUDAMED regulations may be to try out Arc for yourself. Get a free, fully-functional trial to see for yourself how Arc satisfies the technical specifications provided by the EU member states you work with.
For more personalized help, please feel free to reach out to arcsupport@cdata.com with specific questions related to your AS4 implementations.