Free Webinar: Integration Beyond AWS: Connect all Your "Other" Data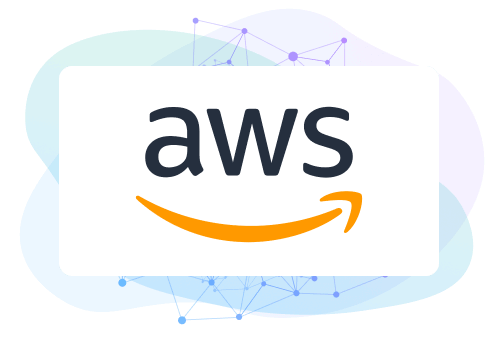 Integration Beyond AWS: Connect all your "other" Data to Glue, Redshift, and QuickSight
Amazon Web Services (AWS) is a powerful online platform offering several as-a-service solutions to store, organize, and analyze data. AWS is a popular choice for organizations looking for scalability, reliability, and versatility in an attractive pricing model for nearly every business, making it an invaluable tool for migrating and moving data in the cloud.
However, connecting data from other cloud-based or on-premises storage sources to AWS services can present some challenges to data warehousing and real-time analytics, including:
Connecting on-premises data to AWS and other cloud services
Providing comprehensive access to data is one of the biggest challenges in moving data. AWS Glue supports connectivity to other AWS services natively; however, there are popular databases and SaaS (software-as-a-service) applications that Glue can't access directly.
Creating a unified view of real-time data across diverse sources
Self-service analytics allows teams to gather their own data insights on their own time, with little to no IT intervention. AWS QuickSight is a great way to accomplish that—if all your data is available in the AWS ecosystem. Trying to pull real-time data from different sources to AWS can cause bottlenecks in productivity—not just for IT teams. Often, all business operations are affected.
Importing data from one AWS service to another from legacy on-premises databases
Migrating to the cloud is a time-consuming process, often done in phases. Data from legacy and other cloud data sources need to be replicated and synchronized with care. Access to AWS Redshift data and metadata for integrating, archiving, and offloading queries from popular database management applications sometimes requires extra steps that may set the stage for mistakes.
Unified connectivity solutions
CData and AWS work together to enable connection to hundreds of data sources and visualization tools that allow uncomplicated access for improved performance, reduce time and effort, and lower IT costs.
Join us August 15 at 11am EST to learn how CData can simplify integration and real-time access from any on-premises or cloud data source to AWS. Jerod Johnson, CData Sr. Technology Evangelist, and Muz Syed, AWS Sr. Partner Solution Architect, discuss the future of data warehousing and how our technologies come together to solve today's data management challenges.
Check out this webinar if you:
Struggle with integrating all your external data (on-premises and other cloud storage) with AWS
Need a unified view of real-time data across discrete sources in QuickSight
Are having problems importing data into Redshift because your source isn't accessible with Glue
Want to manage all your data—on-premises and in non-AWS cloud services—within the AWS ecosystem