Modernize Your MarTech Data Strategy with Cloud Data Management Solutions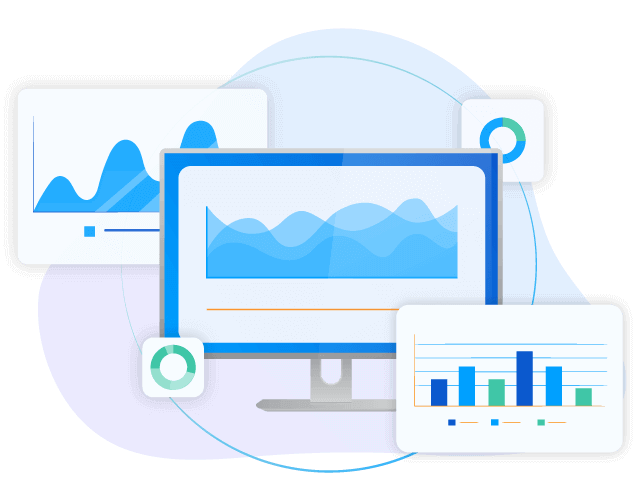 Marketers face the daunting task of acquiring insights on complex customer journeys, which involves collecting data from various sources and analyzing the telemetry to identify areas for improvement in campaigns and website experiences. The whole process can be challenging and time-consuming.
Managing an ever-growing MarTech ecosystem and leveraging growing volumes of data to create meaningful reporting processes has become increasingly difficult for marketers and the IT teams that support them. Consequently, data accessibility has become crucial.
Our recent whitepaper, Overcome MarTech Data Challenges with a Modern Data Strategy, provides insights into the latest MarTech trends and challenges, giving you inspiration for how CData real-time data connectivity solutions can help your marketing team access, analyze, and leverage their data more effectively.
MarTech trends in 2023
Organizations are dealing with exponential data growth, so they need affordable, scalable, and accessible solutions to manage big data effectively.
Cloud adoption: Cloud solutions, including cloud data management, are essential to support agility and flexibility across the organization.
Dispersed MarTech solutions: Modern marketing departments rely on dozens to hundreds of MarTech tools to accomplish their goals.
Customer engagement platforms: Organizations are using modern customer engagement platforms to interact with consumers and gain comprehensive insights into the customer journey.
MarTech challenges in 2023
Data alignment: Modern and traditional tools often struggle to align data models, leading to issues with reporting from unstructured or semi-structured data sources.
Cloud concerns: Concerns about cloud data security, historical data management, data source accessibility, and performance optimization are all top-of-mind lately.
Data silos and inconsistency: Integrating data from multiple sources results in data silos, quality issues, and inconsistent reporting.
Customer journey optimization: Nimble decision-making often requires stitching customer data together from multiple sources to create a 360-degree view.
All of these contribute to the significant challenges marketers face to obtain a comprehensive understanding of campaign performance, the customer journey, and more. Gathering information from multiple disparate systems, then analyzing the telemetry data in meaningful ways can be overwhelming. This struggle is a reality that many marketers confront daily.
CData helps solve the MarTech puzzle
Real-time data connectivity: CData allows you to connect to live data from hundreds of data sources, including the entire Salesforce ecosystem, Facebook Ads, Google Analytics, HubSpot, SurveyMonkey, and many more. Connect with big data storage destinations like Snowflake or MongoDB, and access that data in your preferred analytics tool, like Power BI or Tableau.
Data security: With CData Connect Cloud, data remains in its original location while your teams get real-time access for analysis and reporting. In one cloud-based platform, you get logical views of your datasets through data virtualization, enabling more secure, more flexible data usage without relying on on-premises databases alone.
Universal data connectivity: CData's universal data connectivity technology supports JDBC, ODBC, and ADO.NET, providing rich data connectivity out-of-the-box. The platform optimizes API interoperability and automatically detects complex structures and metadata for easier data connection.
Quicker time to value: CData simplifies onboarding and offers pre-defined reports, custom reports, and user-defined views. The SQL-92-ready query engine supports standard SQL, enabling developers to leverage the full power of SQL without learning different variations.
For a deeper dive, download the whitepaper, Overcome MarTech Data Challenges with a Modern Data Strategy.

Download Now
The CData difference
Modernizing your MarTech data strategy is vital for organizations to effectively manage the challenges posed by growing reporting needs and limited access to data from across multiple modern MarTech tools.
CData Connect Cloud offers real-time data connectivity, opening up access to holistic data so your marketing team can overcome these challenges and maximize the value of their MarTech investments.
Click here for information about what CData Connect Cloud can do for you, or if you are ready to try it for yourself, sign up for a free 30-day trial today!