Conquer the Lingering Scars of Microsoft Dynamics Cloud Migration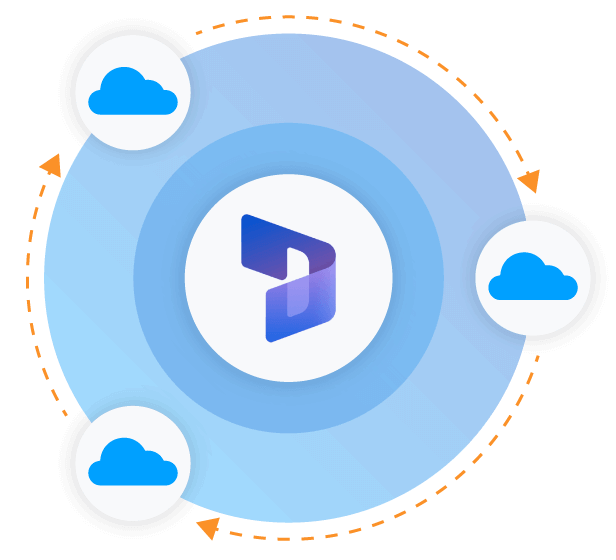 There was a 1,000 percent increase in Microsoft Dynamics 365 Business Central (D365 BC) adoption from 2019 through 2021. That's an astounding number, and there are similar adoption numbers for Microsoft Dynamics 365 Finance and Operations (D365 F&O). Microsoft Dynamic Solutions introduced cloud versions several years ago, and while there was interest, the movement to the cloud had a slow start. It wasn't until the COVID pandemic in 2019 that adoption of moving to the cloud universally increased.
Migration to the cloud has not been an easy road and has left long-lasting scars on many companies. Because Dynamics on-premises applications were mature in the market, many customers had been using the systems for a decade or longer. On top of that, the systems were highly customizable, and many customers invested in system customizations to get the reports they needed to manage their businesses.
The biggest scar for companies moving to the cloud is the orphaned data that has nowhere to go unless there is an investment for custom extensions to the new SaaS solution. This can be costly, and many customers have learned the hard way that it has been difficult to upgrade with all those customizations. As they move to the cloud, they are opting to buy out-of-the-box ISV-approved applications that are maintained by partners and align with the Microsoft Wave releases.
Legacy Dynamics customers are either keeping their old system alive for reporting on their historical data, or they are migrating the legacy data to another storage solution, whether on-premises or a hosted data storage solution. And let us not forget about the new D365 customers coming from a different financial solution will also have these same challenges, if not more so.
Here are three major pain points to consider:
1. Storage
Cloud implementations have limited storage with base subscriptions. A Microsoft MVP using Business Central evaluated several customer databases sizes. Criteria included named users, license type, and data compression over a 5-year period. Based on the data, hypothetically, a company of 20 users would need 50GB a year, resulting in 250GB of storage after five years. Business Central comes with 80GB, and depending on the license, customers can get another GB here and there; allotted storage would maybe last 2-3 years dependent on business requirements.
Many businesses have record retention policies that stipulate how long they must store customer records, such as sales orders, invoices, correspondence, etc. In this scenario, depending on ERP record volume, customers could quickly exceed their allotted storage. They may choose to archive older records because paying for storage could become burdensome and costly. On-prem archive options often include Microsoft SharePoint and OneDrive storage as well as Microsoft Data Lake Storage. Setting up these repositories requires some degree of effort. Companies need to carefully plan what data to migrate to Dynamics and what data needs to be stored elsewhere.
2. Historical Reporting
When organizations begin archiving certain records on-prem, while maintaining others in D365, the process of historical reporting becomes a challenge and surfaces many questions that need to be answered:
What repository will the legacy records be kept in?
How will users access that data for analytics and reporting?
What resources are needed to set up a data warehouse?
How will you get holistic reporting and analytics views of data that resides in multiple locations?
You need to plan for these upfront to minimize organizational disruptions.
3. Customizations
Dynamics on-premises solutions offered a variety of configuration options, and customers in a niche market or certain industries invested a lot with Microsoft partners and ISVs to write customized extensions.Unfortunately, not all customized extensions were built with regard to upgrading the system. Dynamics customers had to work with developers to get from one version to another, which was time-consuming, disruptive to the company, and costly.
As customers plan their migration, they need to consider how their customizations align with the cloud configuration. On-prem configurations can have extended tables containing custom fields and integrations with other systems, and with the plethora of ISV apps now available on the Microsoft AppSource, there may be better options available. However, this means that customers must decide what data is valuable, required to store for reporting, and what data can be discarded.
Modernize your tech stack with real-time Dynamics integration
Data connectivity and data access are among the top technology challenges each year, alongside the shortage of skilled IT resources.
CData, the real-time data connectivity company, offers solutions that solve the challenges you face, whether it is data connectivity and real-time reporting from your favorite BI analytics and reporting tool, or solutions that support data replication and integration in a hybrid cloud environment. CData connects to over 270 data sources and tools, including more than 30 Microsoft tools and applications.
Discover our suite of products and download your free trial today.