Workday Wednesday: CData Helps Top Organizations Work Better with Workday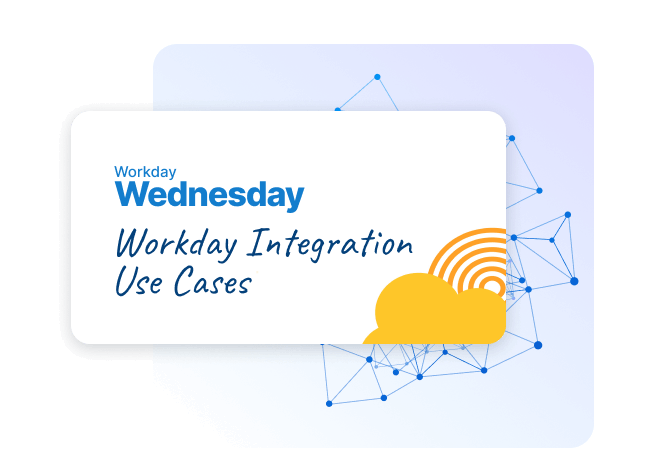 Welcome to the fourth installment of our Workday Wednesday series! Last week, we highlighted a solution using CData connectivity to combine sales and HR data in Workday, ensuring that hiring strategies are in line with profits. Today, we're outlining a few more real-life use cases to demonstrate how CData can help you make the most of your Workday data.
Connect to live Workday data from any tool
An analytics and process automation firm had noticed that many of their customers were adopting Workday into their financial and HR management processes. However, they were having difficulty trying to integrate their disconnected legacy source systems with Workday to access data. Customers were extracting raw data from Workday, then running their analyses in Microsoft Excel. This manual process created the potential for significant mistakes from duplicated or missing information, leading to erroneous insights.
The firm discovered that CData Workday Connectors can help customers reliably connect Workday to their preferred analytics tools. This removed the manual process, so customers can run consistently accurate reports from real-time data.
Reveal eye-opening insights
The HR department of a major retail wholesaler uses Workday to manage and analyze employee data. However, generating and sharing reports to leadership for analysis proved challenging, since the rest of the organization leverages Tableau.
The company's digital analytics team stepped in to implement the CData Workday Tableau Connector to ingest live Workday data into Tableau. Now, the HR team can share Workday reports from Workday with leadership in familiar Tableau dashboards.
The results were enlightening. Corporate and regional leadership not only receives accurate data on a regular basis, but they've also discovered actionable information that has allowed them to increase employee retention by a significant percentage.
Save multiple views
An illustrious U.S. university recently adopted Workday to provide data on their classes and students. They discovered, however, that Workday's native reporting capabilities didn't allow them to visualize trends in historical data. To do so, they needed to analyze Workday data in a third-party reporting tool.
With CData, the university was able to create a real-time connection from Workday to Tableau – and discovered an unexpected benefit. The university's data team can now use their own domain knowledge to rapidly create and adjust data views in the ODBC connection itself, without needing to wait for IT to deploy the view to the warehouse just so they can explore their data. With these views in place, the university can easily analyze different data across the organization within Tableau dashboards.
CData delivers a smoother Workday experience
CData offers a simple, hassle-free way to connect Workday to hundreds of applications and systems, allowing you to solve all your Workday integration challenges. Download a free trial today.
Need more drivers? CData Sync gives you access to all the drivers you need. Get free trials of CData Sync or Connect Cloud to start analyzing Workday data alongside the rest of your enterprise data today. Once you're there, continue your data journey today by joining our CData Community.
See you at Workday Rising
CData will be at Workday Rising, September 26-29, 2023. Don't forget to register and stop by the CData booth—we'd love to see you!