<! -- REQUIRED PAGE WRAPPER --><! -- BEGIN [CONTENT] -->
SAP Concur FireDAC Components
Delphi & C++Builder アプリの外部データ接続機能を拡張!
Delphi とC++ Builder アプリをSAP Concur にリアルタイム接続。簡単かつ高速です。
ダウンロード
価格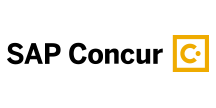 SAP Concur FireDAC Component を使えば、Delphi & C++ Builder アプリケーションからSAP Concur データに簡単に連携できます。 Rapidly create and deploy powerful Delphi & C++Builder Apps that integrate with SAP Concur file storage data including Attendees, Entries, Lists, Items, and more!
機能紹介
Powerful metadata querying enables SQL-like access to non-database sources
Push down query optimization pushes SQL operations down to the server whenever possible, increasing performance
Client-side query execution engine, supports SQL-92 operations that are not available server-side
Connect to live SAP Concur data, for real-time data access
Full support for data aggregation and complex JOINs in SQL queries
Secure connectivity through modern cryptography, including TLS 1.2, SHA-256, ECC, etc.
FireDAC Components
あらゆるデータソースにRDB と同感覚で連携が可能に
標準FireDAC Components
MySQL やSQL Server のようなRDBMS への接続と同感覚。 TDFManager、TDFConnection、TDFQueryUse といった標準FireDAC components として。


	FDConnection1.Name := 'SAPConcurConnection';
	FDConnection1.DriverName := 'CData.Fire.SAPConcur';
	with FDConnection1.Params as
	    TFDPhysCDataSAPConcurConnectionDefParams do begin

	    ...
	end;


	FDConnection1.Connected := true;
	FDQuery1.Active := true;
	FDQuery1.Open('select * from Attendees');

	...

	
Type SQL, Get SAP Concur
データ連携アプリケーションを開発する最適解。 RDBMS の扱いと同感覚で、SAP Concur への連携を、標準SQL で実装可能。JOIN、更新系、集計など多彩なSQL サポート。
SELECT WITH INNER JOIN

	SELECT Attendees.Id, Attendees.Name, Attendees.Fax,
	  Opportunity.AccountId, Opportunity.CloseDate
	FROM Attendees
	INNER JOIN Opportunity
	  ON Attendees.Id = Opportunity.AccountId
	
集計関数

	SELECT Name, AVG(AnnualRevenue) FROM Attendees GROUP BY Name
	
CRUD 処理

	UPDATE Attendees SET Name='John' WHERE Id = @myId