<! -- REQUIRED PAGE WRAPPER --><! -- BEGIN [CONTENT] -->
ANY DATA SOURCE, AS A VIRTUAL DATABASE
SQL Access to Cloud Data
CData Connect provisions a virtual MySQL/SQL server where each database represents one of the 100+ enterprise data sources.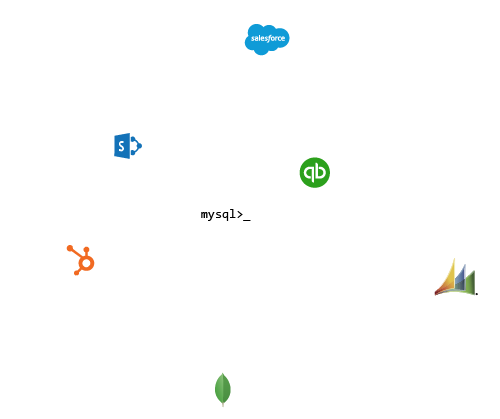 MySQL/SQL/OData Access to Cloud Data Sources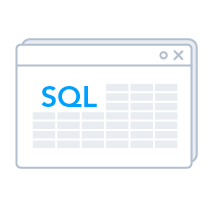 Write SQL, Get Data
Powerful SQL abstraction simplifies connectivity and decouples data access.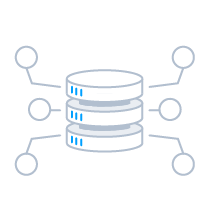 SQL / MySQL Wire Protocol
Use any application or driver that can communicate with MySQL or SQL Server.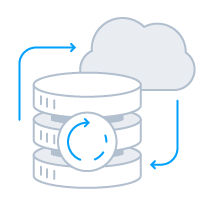 Full CRUD Support
Bi-directional data access with full Read, Write, Update, and Delete support.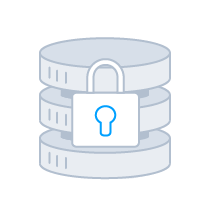 Enterprise-Class Security
Advanced security and authentication. Secure TLS/ SSL data encryption.
How Does It Work?
Configuring CData Connect to create data connections.
CData Connect allows users to connect to data from any cloud application or database through standard database access. With CData Connect, supported data sources are configured to look and behave like a standard MySQL database.
When you sign up to use CData Connect, you are given a private virtual database server instance. (e.g. yourinstance.cdatacloud.net). To your applications, your instance of CData Connect looks exactly like an instance of MySQL or SQL Server.
To interact with new cloud applications and databases, users create new connections (virtual databases) through standard DDL statements. For example: CREATE DATABASE Salesforce1 as ... will create a new virtual Salesforce database that can be used by any application that supports SQL/MySQL to interact with live Salesforce data in real-time.
myinstance
.connect.net
MYSQL> CREATE DATABASE salesforce
DRIVER='Salesforce',
DBURL='User=test@connect.com;
Password=p4ssw0rd;'

Read/Write/Update Cloud Data
SQL-based data access to cloud data, just like any SQL/MySQL database
Connections can be made through the web UI or through standard database tools like MySQL workbench. CData Connect acts like a data gateway, translating SQL and securely proxying API requests.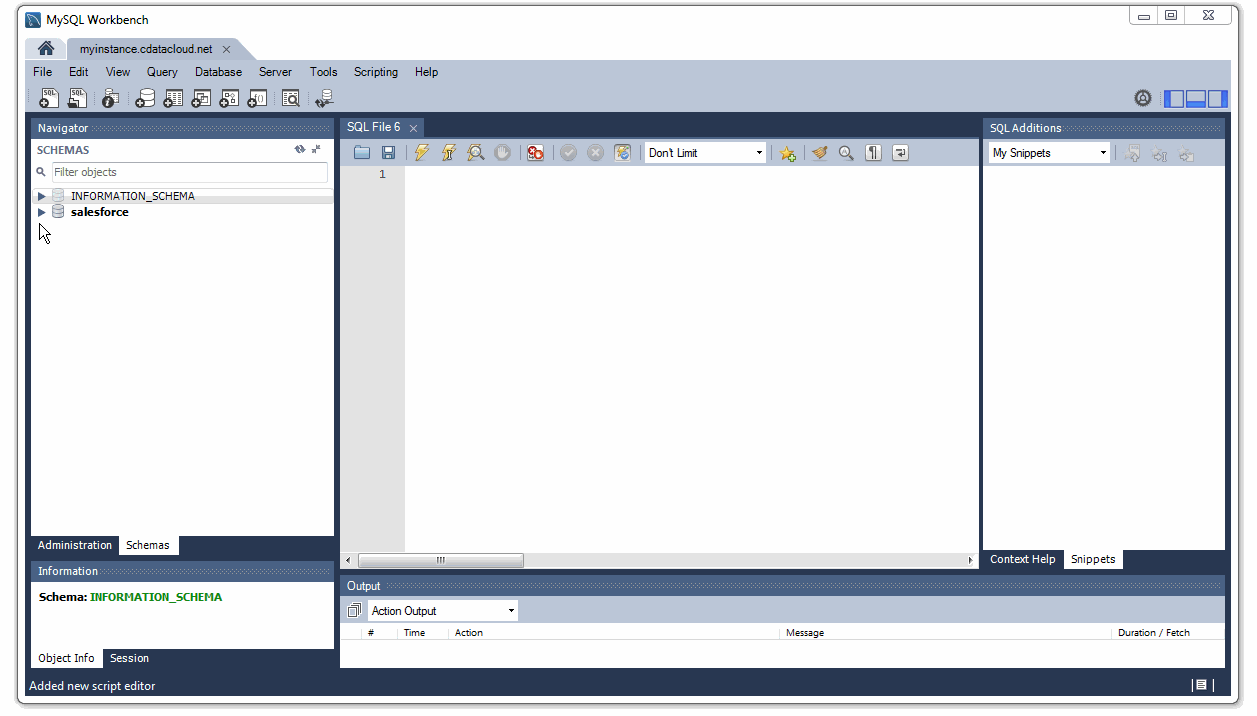 Robust SQL Support
Full-featured and consistent SQL access to any supported data source
Connectivity From On-Premise or Cloud BI, ETL, & Reporting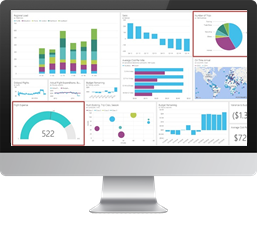 MySQL & SQL connectivity are the most widely supported interfaces for connecting applications with data. CData Connect enables direct connectivity from any application that supports standard database connectivity, including popular cloud BI and ETL applications, such as:
Amazon Glue
Amazon QuickSight
Domo
Google Apps Script
Google Cloud Data Flow
Google Cloud Data Studio
Looker
Microsoft Power Apps
Microsoft Power Query
MicroStrategy Cloud
Qlik Sense Cloud
SAP Analytics Cloud
SAS Cloud
SAS Viya
Tableau Online
... and many more!
Popular CData Connect Integrations
BI & Analytics
Data Management
Workflow & Automation
Software Development
Frequently Asked Questions
Common questions about CData Connect
---