Coming Soon!
The HarperDB Tableau Connector is not available for online purchase at this time. Please submit your email address below to be notified when the product is available for purchase.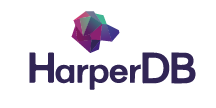 Notify Me
Get notified when this Driver becomes available for purchase:
CData Software is a leading provider of data access and connectivity solutions. Our standards-based connectors streamline data access and insulate customers from the complexities of integrating with on-premise or cloud databases, SaaS, APIs, NoSQL, and Big Data.