<! -- REQUIRED PAGE WRAPPER --><! -- BEGIN [CONTENT] -->
Connect to Trello Data in DBeaver
---
Manage Trello data with visual tools in DBeaver like the query browser.
The CData JDBC Driver for Trello implements JDBC standards that enable third-party tools to interoperate, from wizards in IDEs to business intelligence tools. This article shows how to connect to Trello data with wizards in DBeaver and browse data in the DBeaver GUI.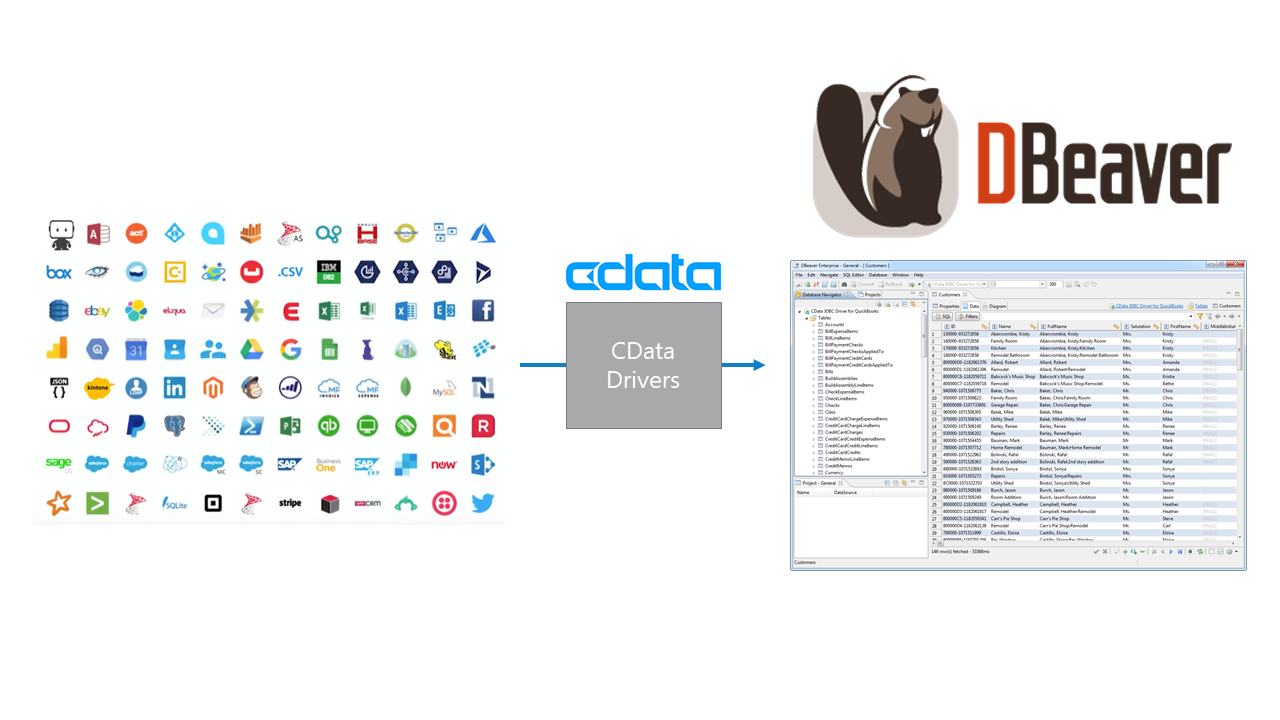 Create a JDBC Data Source for Trello Data
Follow the steps below to load the driver JAR in DBeaver.
Open the DBeaver application and, in the Databases menu, select the Driver Manager option. Click New to open the Create New Driver form.
In the Driver Name box, enter a user-friendly name for the driver.
To add the .jar, click Add File.
In the create new driver dialog that appears, select the cdata.jdbc.trello.jar file, located in the lib subfolder of the installation directory.
Click the Find Class button and select the TrelloDriver class from the results. This will automatically fill the Class Name field at the top of the form. The class name for the driver is cdata.jdbc.trello.TrelloDriver.
Add jdbc:trello: in the URL Template field.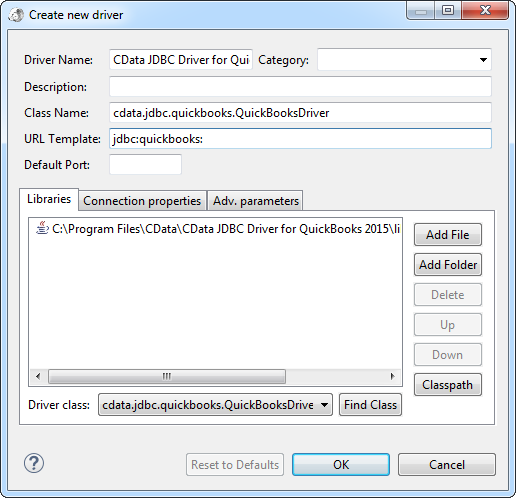 Create a Connection to Trello Data
Follow the steps below to add credentials and other required connection properties.
In the Databases menu, click New Connection.
In the Create new connection wizard that results, select the driver.
On the next page of the wizard, click the driver properties tab.

Enter values for authentication credentials and other properties required to connect to Trello.

Trello は、トークンベース認証を使用して、サードパーティアプリケーションにAPI へのアクセスを許可します。ユーザーがアプリケーションにデータへのアクセスを許可すると、アプリケーションにはTrello のAPI へのリクエストに使用できるトークンが付与されます。 Trello のAPI には2通りの方法でアクセスできます。1つ目はTrello 独自の認可ルートで、2つ目はOAuth1.0 を使用する方法です。

認可ルート: 登録の時点で、Trello はAPI キーとトークンをアカウントに割り当てます。認可ルート経由で接続する方法については、ヘルプドキュメントの「認可ルートの使用」を参照してください。
OAuth ルート: 認可の使用と同様に、OAuth は、アカウントの作成時にApplication Id とSecret を作成します。接続方法については、ヘルプドキュメントの「OAuth 認証の使用」を参照してください。

Below is a typical connection string:

jdbc:trello:APIKey=myApiKey;Token=myGeneratedToken;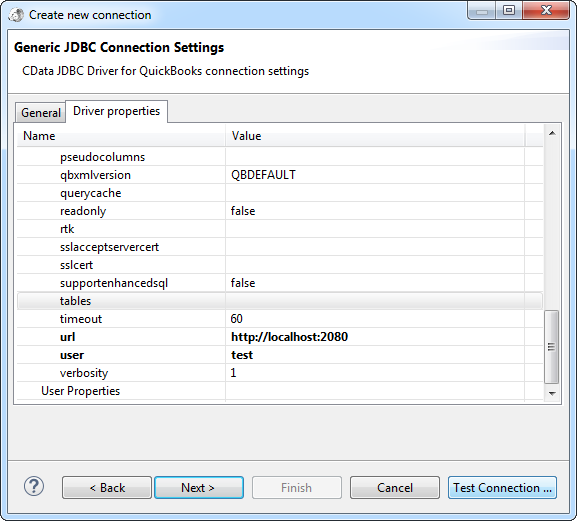 Query Trello Data
You can now query information from the tables exposed by the connection: Right-click a Table and then click Edit Table. The data is available on the Data tab.