<! -- REQUIRED PAGE WRAPPER --><! -- BEGIN [CONTENT] -->
NetSuite FireDAC Components
Delphi & C++Builder アプリの外部データ接続機能を拡張!
Delphi とC++ Builder アプリをNetSuite CRM & ERP にリアルタイム接続。簡単かつ高速です。
ダウンロード
価格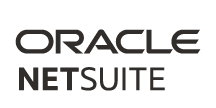 NetSuite FireDAC Component を使えば、Delphi & C++ Builder アプリケーションからNetSuite データに簡単に連携できます。 Rapidly create and deploy powerful Delphi & C++Builder Apps that integrate with NetSuite account data including Leads, Contacts, Opportunities, Accounts, and more!
機能紹介
Includes full support for custom records, lists, and fields
Full support for the native NetSuite synchronous and asynchronous services
Easily translate a relational model of your NetSuite data using child tables and reference fields
Compatible with SOAP API 2011.1 and above
Powerful metadata querying enables SQL-like access to non-database sources
Push down query optimization pushes SQL operations down to the server whenever possible, increasing performance
Client-side query execution engine, supports SQL-92 operations that are not available server-side
Connect to live NetSuite CRM & ERP data, for real-time data access
Full support for data aggregation and complex JOINs in SQL queries
Secure connectivity through modern cryptography, including TLS 1.2, SHA-256, ECC, etc.
FireDAC Components
あらゆるデータソースにRDB と同感覚で連携が可能に
標準FireDAC Components
MySQL やSQL Server のようなRDBMS への接続と同感覚。 TDFManager、TDFConnection、TDFQueryUse といった標準FireDAC components として。


	FDConnection1.Name := 'NetSuiteConnection';
	FDConnection1.DriverName := 'CData.Fire.NetSuite';
	with FDConnection1.Params as
	    TFDPhysCDataNetSuiteConnectionDefParams do begin

	    ...
	end;


	FDConnection1.Connected := true;
	FDQuery1.Active := true;
	FDQuery1.Open('select * from Leads');

	...

	
Type SQL, Get NetSuite
データ連携アプリケーションを開発する最適解。 RDBMS の扱いと同感覚で、NetSuite への連携を、標準SQL で実装可能。JOIN、更新系、集計など多彩なSQL サポート。
SELECT WITH INNER JOIN

	SELECT Leads.Id, Leads.Name, Leads.Fax,
	  Opportunity.AccountId, Opportunity.CloseDate
	FROM Leads
	INNER JOIN Opportunity
	  ON Leads.Id = Opportunity.AccountId
	
集計関数

	SELECT Name, AVG(AnnualRevenue) FROM Leads GROUP BY Name
	
CRUD 処理

	UPDATE Leads SET Name='John' WHERE Id = @myId