CData Connect Cloud Brings Data Connectivity-as-a-Service to IBM Cognos Analytics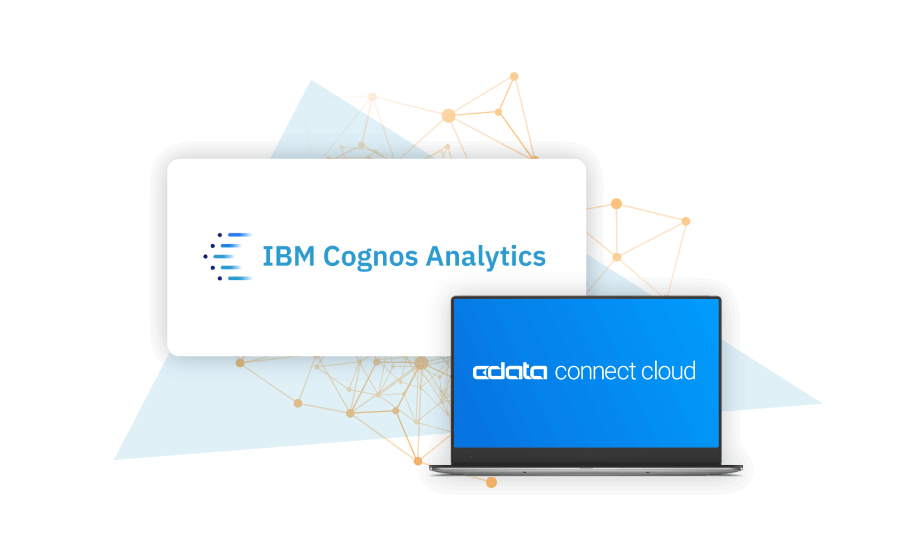 CData has partnered with IBM® Cognos® Analytics to bring Data Connectivity-as-a-Service to Cognos users with CData Connect Cloud. With the Cognos Analytics-certified CData Connect Cloud connector, Cognos customers now have access to their data from across more than 150 real-time data sources directly within their reporting dashboards.
Try CData Connect Cloud for free!
Cognos Analytics is a comprehensive business intelligence and performance management suite providing robust reporting, dashboards, data modeling and real-time monitoring, score carding, and predictive analytics. Cognos Analytics aims to empower users to collaborate, plan, and make smart decisions for better business results – something they have in common with CData.
Get More From Your Cognos Analytics Investment
Even with a world-class analytics solution like Cognos, it is only as good as the data that feeds it. It can be challenging getting access to multiple data sources for reporting, and depending on which department your request comes from, you may be pulling information from Salesforce and ServiceNow, NetSuite or Dynamics with Workday, or Facebook Ads with Google or Adobe Analytics. No matter the source, CData Connect Cloud has you covered!
"A proven BI and Analytics tool like Cognos comes prebuilt with many great native connectors, but with the incredible proliferation of recent cloud applications, longtail connectivity is table stakes," said CData Senior Partner Alliance Manager David Kleiss. "Through our partnership, virtually any Cognos user, regardless of technical expertise, can connect to the data they require through a broad ecosystem of real-time data sources built on consistent, standard-compliant interfaces."
Watch our webinar with CData and IBM to learn how to supercharge your analytics processes.
CData Connect Cloud provides an easy-to-use cloud interface to effortlessly connect to your live data from any sales, marketing, accounting, operational cloud reporting or business application. All without coding, installation, or maintenance – and, best of all, you can query live data directly from Cognos Analytics.
Don't miss out on seeing a live demo of CData Connect Cloud with Cognos Analytics on February 2 at 11am EST. Register and join CData Senior Technology Evangelist Jerod Johnson, IBM Cognos Analytics Product Manager Zach Taylor, and IBM Senior Software Developer Nigel Campbell as they demonstrate real-time connectivity solutions in Cognos.
Can't make it? Register anyway and watch on your time! Make sure to sign up and try CData Connect Cloud for free today.