Power BI Data Connectors
The easiest way to connect Power BI with real-time data from any application, database or data warehouse, anywhere.
Real-Time Access to Data (DirectQuery)
Connect to 200+ Enterprise Data Sources
Full SQL-92 Support & Metadata Discovery
High-Performance Data Connectivity
Add Real-time SaaS, NoSQL, & Big Data Connectivity to Power BI
A powerful set of certified data connectors that simplify the process of accessing enterprise data in real-time. Connect with Accounting, CRM, ERP, Marketing Automation, On-Premise and Cloud data from Power BI.

Full Metadata Discovery
Intelligent rowscan, type detection, relationship exploration and support for unstructured data.

Robust SQL-92 Engine
Rich SQL-92 engine with support for bulk operations, push-down, client functions, and aggregation

Unmatched Performance
Optimized performance down to the socket level, our drivers offer unmatched performance.

Enterprise-Class Security
Advanced Security and Authentication. Secure TLS / SSL data encryption.


Power BI Connectors in Action!
Watch the video overview for a first-hand look at the powerful data connectivity capabilities included in the CData Power BI Connectors.
WATCH THE CDATA POWER BI VIDEO OVERVIEW
Certified Power BI Connectivity
Data Connectivity for Power Apps & Power BI Online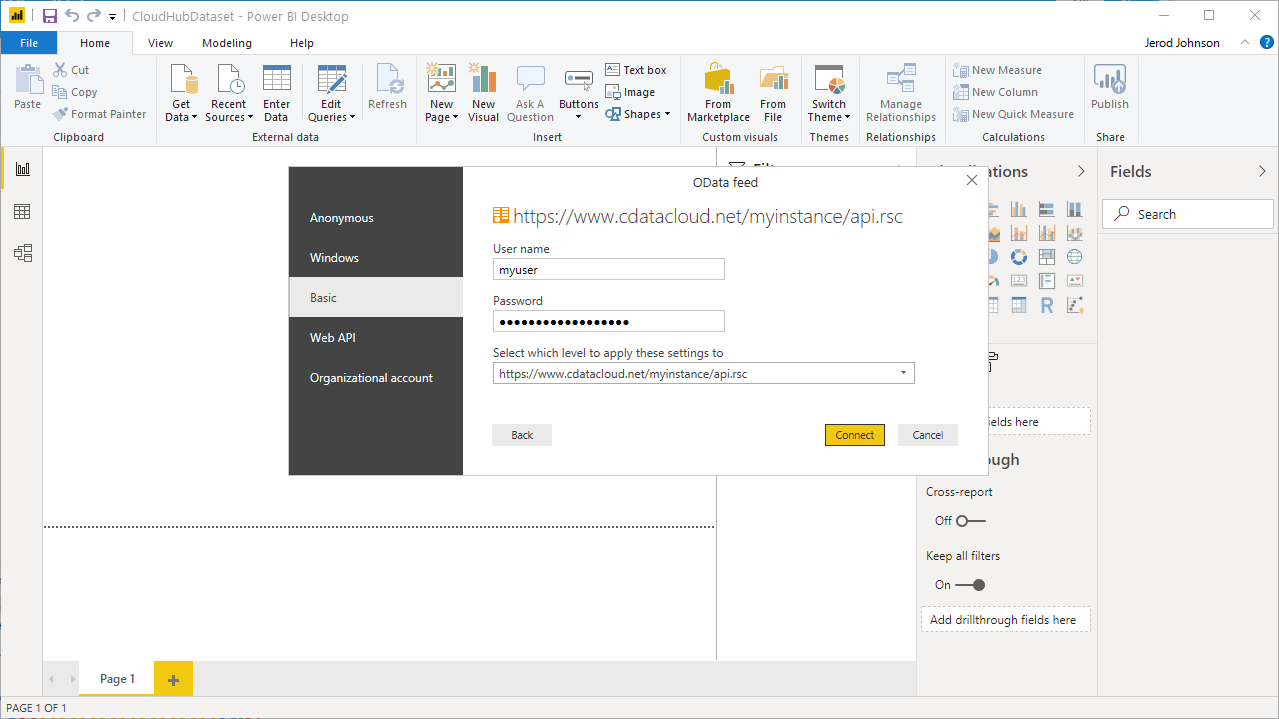 Pure Cloud-to-Cloud Data Connectivity
Has your organization shifted Analytics and Reporting to the cloud? Now you can access the same universal data connectivity powering the worlds leading data tools, directly from cloud applications like Power Apps and Power BI Online.
Learn More
Download CData Power BI Connectors
Download the CData Power BI Connectors and power your BI and Analytics reports with live data from anywhere. Interested in a data source that is not listed above? Contact us below, and let's talk.
Download Now
Contact Us