<! -- REQUIRED PAGE WRAPPER --><! -- BEGIN [CONTENT] -->
The Universal Data Connectivity Platform
Analytics, Integration, Transformation, and Insights - it all starts with Connectivity. CData's world-class connectivity solutions are powering the next era of data-driven business.
Powering connectivity for world leading data management ISVs and data consumers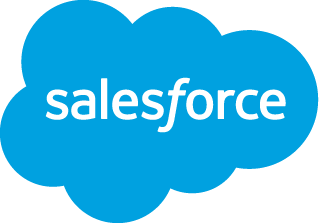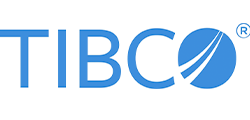 Hear From Our Customers
The world's leading data connectivity platform
Simplify data connectivity, eliminate data silos, and break down barriers to better integration and insights. Our best-in-class data connectivity delivers seamlessly real-time integration of all of your data across your entire tech stack.
CONNECT
Connectivity is a critical piece of modern data architecture. Standardized and centralized connectivity simplifies and speeds the process of extracting actionable insights from enterprise data. Securely and easily connect with your data from any software or tool - whether in the cloud or on-premises.
Explore CData Connectivity
INTEGRATE
Data integration technologies extend the CData platform, providing a straightforward way to synchronize data from an array of data sources with traditional and emerging databases. Easily create and maintain replica of your data that can be leveraged in your BI or reporting tool to produce effective, actionable business intelligence.
Data Integration Technologies
AUTOMATE
Application integration solutions facilitate connectivity between disparate software applications, databases, and file formats. Easily build process flows to automate file transfers and seamlessly connect data across storage platforms, tools, services, and partners.
Application & B2B Integration

Standards-Based Connectivity Unlocks Value
"Agile approaches to data integration, with quick implementation and rapid time to value, will help organizations make the most of the data available to them. Continuously delivering the right data to the right applications needs to persist as an enterprise priority."
Paige Bartley, Senior Research Analyst, 451 Research
Read Article
Faster time to value for data integration, analytics, and management -
Connect

to all your data.

With broad access to more than 250 enterprise data sources and counting, CData enables seamless data access to every Accounting, CRM, ERP, Marketing Automation platform, Go to source categorization, Collaboration tool, API, database or data warehouse that matters.
Enable

self-service data analytics and integration.

Our connectivity tools support rapid data insights and agility, with frictionless access to operational data to support data scientists, business analysts, reporting, low-code developers, and other non-technical users.
Enhance and extend

instead of rip and replace.

When it comes to connectivity, there is no need to replace your current technology stack. Our data connectivity solutions tuck-in and bolt on to the applications that you already use, enabling you to enhance operations without the time and expense in re-tooling.
Free IT resources

from building & maintaining custom integrations.

Instead of having to code integrations against one-off APIs and continuously stay up-to-date on every single API to maintain integrations, standards-based drivers provide a logical data layer of abstraction that shields users from the complexity of data access.
Deliver

next generation connected applications.

Simplify integration and speed solution delivery. Our driver technologies eliminate the time and expense of integrating disparate systems allowing developers to simplify architectural complexity and build connected applications more quickly.
See How Universal Connectivity Unlocks Value
Data silos limit the ability to deliver data driven insights and unlock the potential of your connected enterprise. Our solutions unify data access across the enterprise and seamlessly connect systems, applications, and processes.
See what Customers & Analysts Are Saying
Browse CData's Latest Insights & News