Data Integration for Salesforce and SQL Server
Only DBAmp gives the ability to either access Salesforce data in real-time with SQL Select statements or make local copies of Salesforce data into a local SQL database.
BACKUP | BUSINESS INTELLIGENCE | INTEGRATION
Request A Free Trial
Extend SQL Server With Real-Time, Bidirectional Salesforce Connectivity
DBAmp is the ultimate Salesforce integration solution for any SQL DBA. With DBAmp, you can easily access all your Salesforce data through SQL Server, using standard SQL.
Use SQL to select and modify objects in Salesforce without programming
Run reports that join local tables with Salesforce
Write stored procedures for bidirectional integration from SQL Server to Salesforce
Replicate all your Salesforce data into SQL Server with one command
Bulk insert and update data from SQL Server tables into Salesforce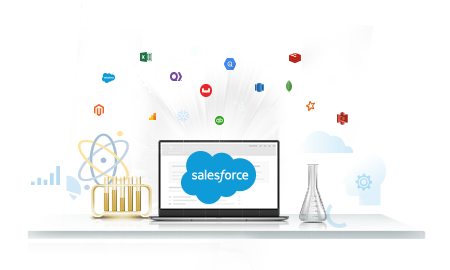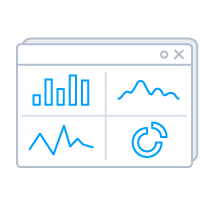 Report on Live or Mirrored Data
Only DBAmp provides the ability to either access Salesforce data in real-time with SQL Select statements or make local copies of Salesforce data into a local database.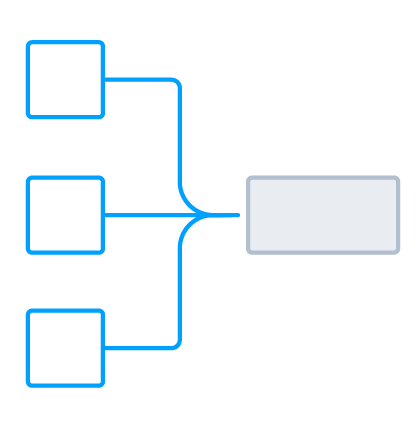 Integrate Local Applications
DBAmp is a great tool for building bidirectional integrations. Quickly build integrations using T-SQL to perform real-time lookup and load operations.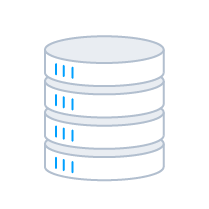 Make a Complete Backup
Use DBAmp to make a complete backup of your Salesforce data with a single command. Keep backups in sync with DBAmp's intelligent incremental refresh.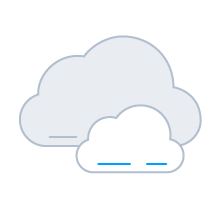 SSIS and SSRS Support
DBAmp Ultimate enables users to construct complex SSIS integrations and build SSRS reports on local, mirrored, or real-time Salesforce data.
SQL-Centric Salesforce Data Integration
For SQL Developer and DBAs, DBAmp is the most natural way to integrate with Salesforce. With DBAmp, all your Salesforce data is accessible directly from SQL Server through a highly optimized SQL linked-server connection. Don't waste time having to learn new integration tool interfaces - because all the scripts and tools that connect with SQL today can easily interact with Salesforce.com in real-time.
Universal support for all the SQL tools you use today
Real-time linked-server connectivity with Salesforce
Support for all Salesforce APIs, including Bulk API operations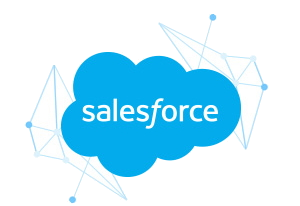 Connect Analytics & Reporting with Salesforce
For many organizations, SQL Server plays a critical role in BI and operational reporting. Using DBAmp, organizations can continue to use the same BI, analytics, and reporting tools with Salesforce data. What's more, DBAmp makes it easy to build reports that combine live data across SQL Server and Salesforce to deliver up-to-the-minute insights.
Enable Salesforce BI, analytics, & reporting from any tool
Connect data from internal systems with Salesforce in real-time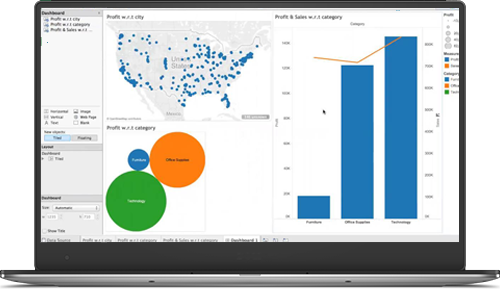 Using a combination of DBAmp and SQL Server Integration Services, we were able to build interfaces between Salesforce and two other internal systems in a matter of days rather than weeks. The interface is simple and effective and fits well with SQL Server. First rate support too: not just for the product but useful help with Salesforce and SQL.
-- Andrew Gaskin
This product makes interfacing SQL server with your Salesforce data a breeze. Before DBAmp we used DTS packages to run the API. A significant amount of time was spent on each project on the Salesforce interfacing. With DBAmp we treat the Salesforce data as just another SQL table. What used to take up to a week is now accomplished in hours.
-- Dave Graupner
We are currently working to transition many home-grown SQL Server-based applications to a Salesforce environment. We needed to be able to sync our current data in almost real-time during many months of transition. DBAmp has worked perfectly to meet our needs. It simply sets up your Salesforce tables as a linked database in SQL Server.
-- Kyle Libby
Previous
Next
Hear more from our customers >
Order DBAmp Online
Enable Real-Time Data Connectivity Between Salesforce and SQL Server
Single Server License
One-year Subscription
$4,999
/yr
SQL Server (4 Cores)
Single Salesforce Organization


Free updates, upgrades, new releases
Request Quote
What do I get with DBAmp?
The world's best Salesforce-to-SQL data connectivity.
Real-time bidirectional data access.
Unlimited world-class technical support.
Comprehensive help documentation.
Updates, upgrades, new releases.
A Subscription Contract is tied to a single Salesforce.com production Organization ID. This subscription Contract does not include any requests for custom modifications.
Need more Salesforce Organizations, SQL Servers or dedicated support? Contact a member of our team to request a custom quote.
Universal Data Connectivity For Salesforce
At CData, we support integration across all Salesforce products & platforms - however and wherever you need to connect.
Cloud SQL Server Migration
Are you migrating SQL Server workloads to the cloud? CData SSIS Dataflow components support Azure Data Factory.
Azure Components
Data Warehousing
Beyond SQL Server: Replicate Salesforce data automatically to 30+ popular data warehouses and relational databases.
Sync Data Pipeline
Get Started with DBAmp Now
Ready to get started? Request a free, fully functional trial and see what DBAmp can do for you.
Get A Free Trial
Contact Support