CData Welcomes Backflipt to OEM Partner Program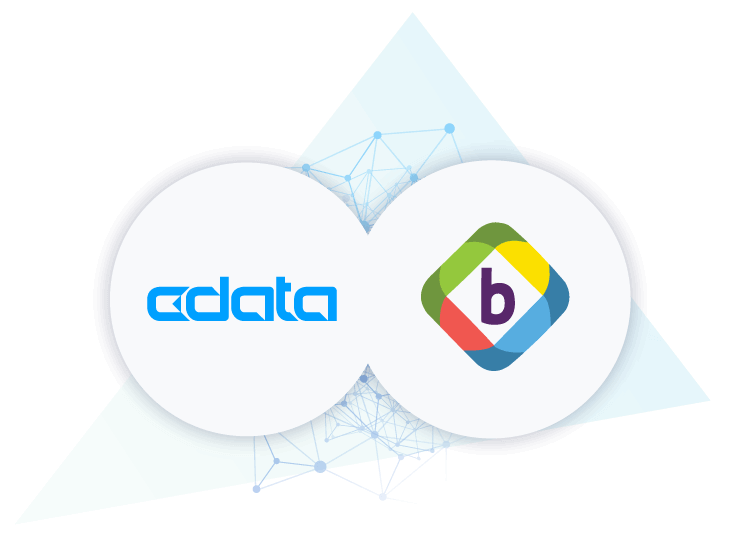 We are pleased to announce Backflipt is our newest CData OEM partner, now providing their customers with live data access to hundreds of popular data sources directly inside the Backflipt platform.
Backflipt is a next-gen workflow automation solution, complete with powerful iPaaS orchestration and knowledge graph technology. IT teams and citizen developers alike leverage Backflipt to create automated workflows across the enterprise and bring data intelligence to every step in every flow.
With CData's 250+ standards-based drivers running under the hood, Backflipt customers can now extend their workflows to all their tools and unify processes across teams and departments.
The Backflipt platform: Next-gen workflows and citizen-led automation
Backflipt packs an outsized punch in a flexible, lightweight platform that comes complete with workflows, orchestration and knowledge graphs technology.
Workflow builder
The workflow builder provides a central place where anyone in the enterprise can automate repetitive tasks, speed up processes and multiply the effectiveness of their team.
The builder provides:
A drag & drop interface to empower citizen developers with no-code app development
Extensibility to include custom enterprise entities and application services in workflows
Reliability and resilience so citizen developers can set which parts of a workflow are retried
Congruity across applications so workflows can run concurrently or sequentially – across the organization or for individual users and teams only
Backflipt's workflow builder provides citizen developers with all the tools they need to unify their teams and turn repetitive tasks into applications running automated processes. With embedded CData Drivers, those workflows extend across the entire enterprise.
Orchestration to 250+ popular enterprise tools
The Backflipt team designed their platform with orchestration in mind. Organizations run processes across dozens, even hundreds of applications. Backflipt provides a central hub, where organizations can connect their workflows across applications using API services.
Now, by embedding CData Drivers into their platform, Backflipt has taken orchestration to a new level.
CData Drivers provide a standard SQL interface for Backflipt customers to manage workflows without ever writing a line of code against APIs. By partnering with CData, Backflipt has extended orchestration across 250+ popular enterprise and SaaS tools, giving their customers a seamless experience working within their platform.
Knowledge graph for continuous intelligence
Backflipt offers enterprises a unique value add that goes above and beyond the typical iPaaS, orchestration platform, or workflow automation tool — its Backflipt Uber Enterprise Graph Service Layer.
Backflipt Uber Graph is a continuous intelligence platform uniquely tuned to gather signals from the enterprise, model the best practices, and provide the information in the form of API calls. Uber Graph sits atop application graphs and aggregates those graphs from enterprise applications and APIs.

In other words, as processes run, Uber Graph is continuously building valuable blocks of data and making them accessible to the applications and processes that need them.
As a result, teams running Backflipt workflows gather continuous intelligence from real-time data at each step of the process and can leverage the insights to increase productivity.
A valuable partnership going forward
We are pleased to partner with Backflipt to deliver its customers the highest-performance data connectivity in the marketplace and support intelligent process automation.
Interested in partnering with CData to provide your customers with unrivaled embedded connectivity? Check out our OEM program today.