Q&A with Product Manager Raunak Bhojwani: Sample Flows and Import/Export Solutions in CData Arc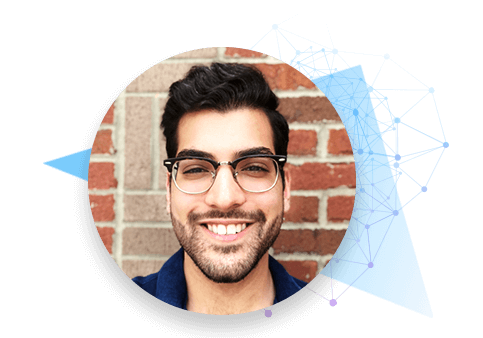 The CData team is working hard to ensure CData Arc brings an intuitive, elevated experience to all your B2B integration workflows. Raunak Bhojwani, CData Arc Product Manager, revealed why he's excited about the enterprise-grade user experience (UX) updates in CData Arc's latest release, including embedded sample flows and a new import/export/backup/migrate feature.
1. What is your focus for CData Arc in 2023?
Bhojwani: As Product Manager, I've spent over four years staying really close to customers to understand their stories and incorporate that market feedback into our roadmap. CData Arc has gone through years of transformations to offer the proven connectivity, integration, and automation capabilities that many of our enterprise customers expect.
Now, we can really invest our energy into making sure Arc's UX delivers the stellar control and simplicity that companies need to thrive in their partnerships. Between the new guided step-by-step wizards in Arc and granular feature controls for better user management, we're excited to continue refining your user experience.
2. What new features can customers expect in the latest CData Arc release?
Bhojwani: CData Arc is primarily seeing two major changes. Firstly, we've embedded Sample Flows directly into Arc. Arc Sample Flows, our library of templated workflows, previously required customers to go to the website, search, download, and import them into the application. Now, you will be able to search for and download Sample Flows directly within the application.
Arc also has a brand-new import/export system, allowing you more granular control when you want to migrate or back up your configurations from the system. The selective import and export wizards gives you control over individual connectors, flows, and entire workspaces during the migration process.
Particularly for our enterprise users, we realize how invaluable it is for you to quickly go from concept to execution to scaling with full control and seamless customization. These updates continue to sculpt Arc into a refined, flexible solution designer for streamlining partnerships in any industry.
3. What inspired the focus on embedded sample flows?
Bhojwani: The embedded CData Arc Sample Flows are hugely helpful for new users who are just starting out with Arc's interface.
Sample flows give you an idea of how other users are solving their challenges within your industry, and provide a jumping-off point for your own workflows to render proof-of-concept much quicker.
Arc Sample Flows are listed in a new menu on the left-hand side of the application. Customers can simply:
Browse or search by keyword to identify a workflow that looks interesting,
Drag-and-drop into the flow designer to view what the workflow contains and what it performs, and
After a simple in-app import, our new importing mechanism gives you the choice to import the whole thing or the individual, modular pieces of it by selecting connectors you want to retain or replace.
With fewer manual steps, embedded sample flows allow new customers to browse pre-built solutions to identify if Arc can solve your challenges quicker than in the past. And if you feel like you need help with any of the customizations, that's where our pre-sales and support team can come into play.
4. Can you expand on the new import/export capabilities?
Bhojwani: Absolutely. As I hinted with the embedded sample flows, customers can import or export at the smallest level with an individual connector, or at the global level with everything you've configured in the application – including your settings, users, and profiles. And we've enabled global import/export with new step-by-step wizard tools that guide customers to import or export as much or as little as they choose.
In the past, CData Arc customers couldn't import or export at a global level – only the connector or workspace level. Now, they can:
Migrate large-scale setups by exporting and moving everything into a different system.
Securely share a single workflow with another department without sensitive info or private settings.
Troubleshoot by sharing select parts of workflows with CData's support team.
To import or export at the connector or workspace level, customers can simply right-click a connector within the CData Arc Flow Designer or click the workspace's cogwheel button, respectively. For a global import or export, the new Migration settings tab lets users globally import or globally export their configurations.
Global import/export also comes with a conflict resolution wizard for complete control of overwriting or skipping duplicates within a customer's configurations. At every stage, our customers are in complete control of every import and export process.
5. Are there any exciting upcoming CData Arc developments that you'd like to share?
Bhojwani: I'm most excited about the upcoming dashboard message tracking feature in CData Arc. It's going to be a seismic change to the way the application looks, and, crucially, how it operates.
You're going to be able to track each file's journey in a much more concise and easy way — including logs at each transaction level and data points that it picked up along the way. And the user-friendly search and filter function will allow customers to get granular to find things based on what product it's for or what type of issue it is.
The dashboard message tracking is backed by a lot of engineering effort, and we're excited to bring it to our users next quarter.
Get Started with CData Arc
Haven't yet gotten your hands on Arc? We make it easy to try Arc for yourself with our free 30-day trial. Simply sign up and get started today!
If you're already an Arc user and would simply like to make use of the exciting new features, you can install the latest version here.