Introducing the All-New CData Community: Connect with More Than Just Your Data!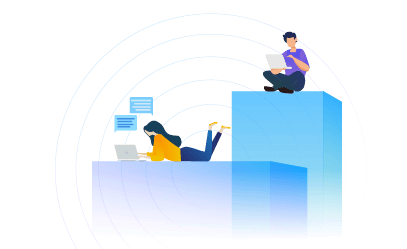 At CData, we understand the value of connections – whether that's with data or with peers. That's why we're excited to announce the launch of our brand-new CData Community site, designed specifically for our users to connect and collaborate with each other.
Our community site is a hub for discussions, learning, and support related to our data connectivity and integration solutions. We know that our users are constantly looking for ways to optimize your data-driven processes, and CData Community provides a platform for you to share your experiences, ask questions, and offer advice to others.
Why join the CData Community?
Here are just a few of the benefits of our new community site:
Connect with other users: Our community site allows you to connect with other CData users, partners, and team members around the world. This is a great opportunity to network, share knowledge and learn from others who may have experience and insights that could help you.
Access support: Whether you're a new user or a seasoned pro, you're bound to run into some issues or have questions about the software from time to time. Our community site provides a platform for you to get help from both our support team and other users who may have experienced similar issues.
Learn new things: With a variety of resources available on our community site, including how-to articles and video tutorials, you can learn new tips and tricks to improve and modernize your data connectivity strategy.
Stay up to date: Our community site also serves as a way for us to keep our users informed about the latest updates and developments to our software, including new features and improvements.
CData customers and partners are at the heart of everything we do, so we're thrilled to present this invaluable resource to allow users to make the most of their investment in our technologies. Now, you can connect and collaborate with other users in a more meaningful way.
How to get started
Joining the CData Community is simple! Just follow these simple steps:
Head over to https://community.cdata.com/
Sign up using your preferred company email address
Complete your profile to help others get to know you better
Have a look at our Welcome Resources
Start exploring, connecting, and learning with the CData Community!
Upcoming launch events
To celebrate the launch of the CData Community, we have planned a series of exciting events for our users. Keep an eye out for exclusive webinars, live Q&A sessions, and contests with awesome prizes.
We look forward to welcoming you to the CData Community Site!