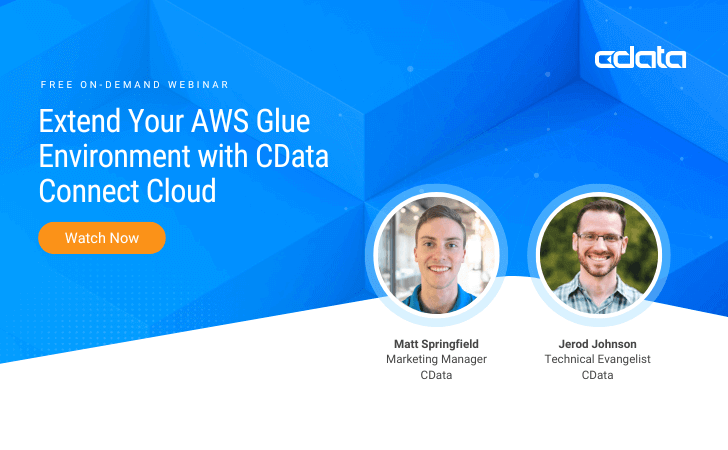 Extend Your AWS Glue Environment with CData Connect Cloud
ON-DEMAND WEBINAR
AWS Glue is an ETL service from Amazon that allows you to easily prepare and load your data for storage and analytics. With Glue Studio and CData Connect Cloud, you can build no-code and low-code ETL jobs that work with live cloud data from more than 100 sources.
Do More with AWS Glue
Join us to learn how CData Connect Cloud seamlessly extends your data ecosystem for AWS Glue pipelines.
In this 30-minute webinar, we'll explore how Connect Cloud and Glue work together to provide more data sources for Glue to expand data pipeline functionality across your environment. In this session, you will learn:
How CData Connect Cloud provides quick and easy connectivity to cloud data from a single platform.
How the free AWS Glue Connector for Connect Cloud provides increased data connectivity in AWS Glue jobs.
How to build a simple pipeline to move cloud data into an AWS S3 bucket using AWS Glue and CData Connect Cloud.
Fill out the form to watch the on-demand webinar.