DB2 ETL/ELT Data Pipeline
Automated Replication to popular Databases, Data Lakes, & Data Warehouses
Straightforward automated data replication.
Synchronize data with 100+ destinations.
Easy-to-use ETL/ELT data movement.
Download Now
buy now
DB2 is one of more than 200 data sources included in CData Sync [learn more].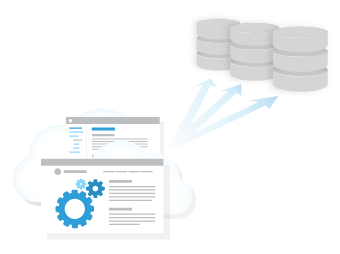 CData Sync provides a straightforward way to continuously pipeline your IBM DB2 data to any Database, Data Lake, or Data Warehouse, making it easily available to Analytics, Reporting, AI, and Machine Learning.
Synchronize data with a wide range of traditional and emerging databases.
Replicate IBM DB2 to RDBMS systems to facilitate operational reporting.
Offload queries from operational systems to reduce load and increase performance.
Connect IBM DB2 to analytics for BI and decision support.
Archive data for disaster recovery.
Key Features
Replicate Any Data Source To Any Database With a Few Clicks