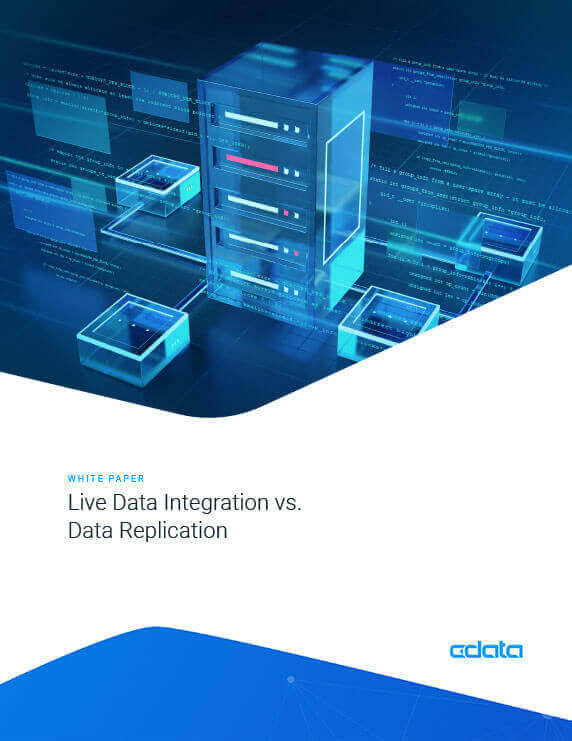 Live Data Integration vs. Data Replication
In this guide, we help you answer that question and give you a quick but thorough rundown of both live data integration and data replication.
You'll learn:
The basics of live data access and data replication — we unpack these technical topics
Why and when it makes sense to use each integration method
The pros and cons of both approaches
And other useful data points
Which Method Is The Best?
Data drives most critical functions across modern organizations, from logistics and operations to marketing, sales, strategy and more.
Data integration powers that data — flowing the information your team needs into the technology systems and tools they use to do their jobs.
The two most common ways to integrate data are:
Live data integration — data is called from one source to another for specific functions.
Data replication — data is copied from one source to another.
At CData, we offer solutions for both replication and live data access — we have no dog in this fight, only unbiased analysis rooted in 20+ years of real-world data integration experience.