FREE WEBINAR: REGISTER NOW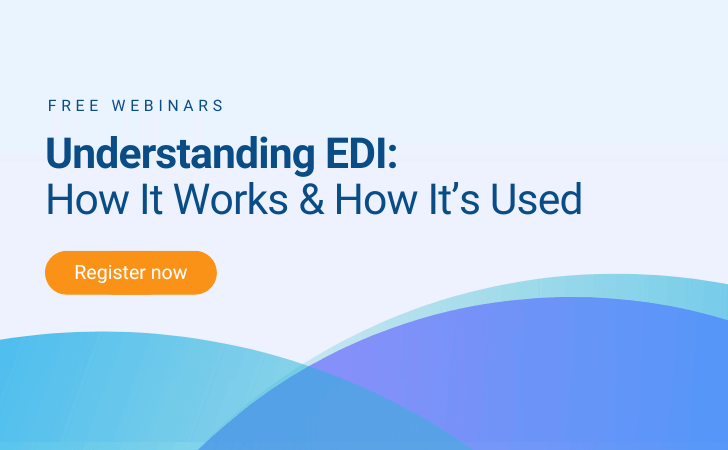 Understanding EDI: How It Works & How It's Used
Digital communication with business partners depends on Electronic Data Interchange (EDI). This well-established technology serves as the common language that you and partners speak together when your business depends on exchanging data with others. 
Leveraging the value of EDI and B2B automation more generally starts with understanding the basics of EDI documents: how they're built, how they're read, and how they're used. 
In this three-part series, B2B integration experts from CData help build your EDI understanding from the ground up: 
What EDI documents are and why they are useful (August 24) 
Specific EDI document types and their idiosyncrasies (September 7) 
How EDI documents are integrated into a larger data context (September 21) 
Technology evangelist Matt Springfield and Solutions Engineer Ankit Singh present their hands-on experience with EDI technology with an emphasis on both the critical details and high-level concepts that benefit technical and non-technical viewers alike. 
Registration covers the full series, so there is no need to independently register for specific sessions that catch your interest. 
Register for the Webinars