Enabling Low-Code App Development through Cloud Data Connectivity
In a 2020 report, Gartner projected that by 2023 over half of enterprises will have adopted low-code app development as part of their digital transformation strategy. But between developer shortages, lack of data access, and skill gaps, it becomes challenging to enable citizen developers to deliver business applications.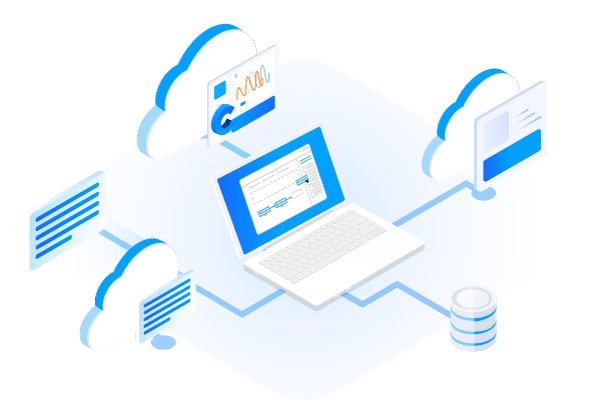 Thanks to the growing migration of data to the cloud, many low-code application platforms have migrated to a development platform-as-a-service model. These cloud-based platforms allow users to easily collaborate on apps no matter where they are. However, the ever-expanding number of cloud data sources available in the cloud creates data access problems that might seem impossible to overcome.
In this article, we showcase how CData Connect enables and enhances low-code app development by providing easy-to-use, cloud-based data integration. We'll walk through customer stories, and provide a variety of resources to guide you through connecting to your cloud data using low-code connectivity solutions.
Want to hear more CData Connect customer stories and watch a short demo? Check out our on-demand webinar!
CData Connect is a cloud-based connectivity platform that provides universal integration with enterprise data sources, including CRM and ERP, cloud database and warehouse, BI and analytics tools, and more. Because CData Connect uses universally accessible interfaces (SQL/OData/REST), stakeholders can connect to their enterprise data directly from any cloud-based low-code application platform.
Organizational Apps Built on Top of Live Cloud Data
When a water testing service organization wanted to build organizational apps for their teams, they turned to Microsoft Power Apps. However, they faced challenges in implementation with they could not connect all of their organizational data within the low-code platform. Turning to CData Connect, the customer was able to rapidly develop and reliably maintain organizational apps with read and write access to their Odoo data just as easily as if they were working with a natively supported database.
Another CData customer, an operations management firm, wanted to build apps to view and manage their inventory data. They also settled on Power Apps as their development platform, but ran into the same problem of data connectivity. CData Connect helped them to view live inventory data from their cloud ERP in minutes, speeding up implementation time and allowing their users easily to track inventory from data across their organization.
We have many customer stories that follow the same pattern: Organizations want to easily build apps in the cloud but are prohibited by lack of access to live data. CData helps connect any low-code platform with the data sources employees are using every day. Citizen developers and business users, therefore, are using CData Connect in conjunction with low-code development platforms to build apps with connectivity to ERP systems like Odoo and Oracle NetSuite, transactional systems like Xero Accounting, Sage Intacct, and QuickBooks Online, and even data warehousing solutions like Snowflake.
Cloud-to-Cloud App Development in Action
For a full walkthrough of building apps on top of live data through CData Connect, check out the following articles. You'll see how easy it is to connect to data through CData Connect and rapidly build applications on top of that live data.
Getting Started & Free Webinar
Sign up for a free trial of CData Connect to see the CData difference makes when building low-code applications in cloud platforms.
Make sure to check out our free, on-demand webinar to learn how other enterprises are leveraging CData Connect and cloud data tools and to catch a demo of CData Connect.