Salesforce Lightning Connect
API Server Technology
Connect Salesforce & Force.com Apps with live external data.
Our API Server is the fastest way to connect to real-time data from over 200+ applications, databases, and Web APIs from Salesforce1 and Force.com applications.
The new Lightning Connect feature in Salesforce1 enables direct connectivity
to our API Server through OData.
Direct connectivity between Salesforce 1 & your data (no middle-man).
Optimized for real-time data access.
Connect Salesforce with over 200+ applications, databases, and Web APIs.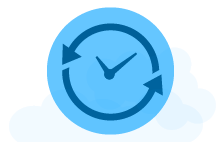 The connectivity you need to power your Web, Mobile, and Enterprise Apps
Connect Salesforce to external data in minutes
Salesforce1 provides users with a feature-rich platform for building apps, integrating data, and automating business processes. To take full advantage of the Salesforce1 platform, our API Server offers a straightforward way to connect Salesforce1 with live data from a wide range of back-office data including on-premise and cloud databases, ERP systems, accounting, and more.
Our API Server create OData entry-points for your back-end data, allowing your Salesforce1 applications to access back office data in real-time.
Real-Time Integration
Connect to live back-office data. No ETL required.
Building applications on Salesforce 1 with real-time data connectivity has never been easier thanks to our API Server. Our API Server seamlessly translates OData requests from Salesforce 1 into various database, API, or Web service calls to back-end systems. The resulting data is then mapped and returned to Salesforce as a set of simple data tables. This allows users to build Salesforce applications faster, easily navigating back-end data through familiar relational database interfaces.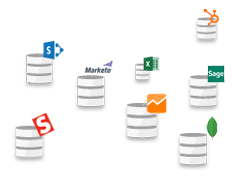 3-Steps to Live Data Connectivity
Connecting Salesforce 1 to back-office data is simple:
2
Configure the API Server OData entry-point and define the external data source within Salesforce Lighting Connect.
3
Connect to real-time data from any supported back-office system, directly from Salesforce 1 cloud applications.
As an on-premise solution, you have complete control over access to your back-end data. You never have to expose your data to the risks / complications inherent with a hosted solution. The API Server gives you an easy, fast, and effective way to connect Salesforce 1 to your back-end data.
Connect to Data from Modern Databases and SaaS Sources
The API Server allows you to connect Salesforce & Force.com apps with
live data from more than a dozen popular relational and NoSQL databases,
as well as 200+ cloud-based and on-premises services and applications.
LEARN MORE
Download the API Server
30-Day Fully-Functional Free Trial
Get started today and see why developers & systems integrators
world-wide choose CData for Salesforce integration.
Download
Ready to get started?
Send us an Email and a member of our team will contact you with more information.