Connect Microsoft Power BI to Data from Anywhere
Connect Microsoft Power BI Reporting to real-time data from 100+ enterprise SaaS, NoSQL, and Big Data sources.
Start Your Free Trial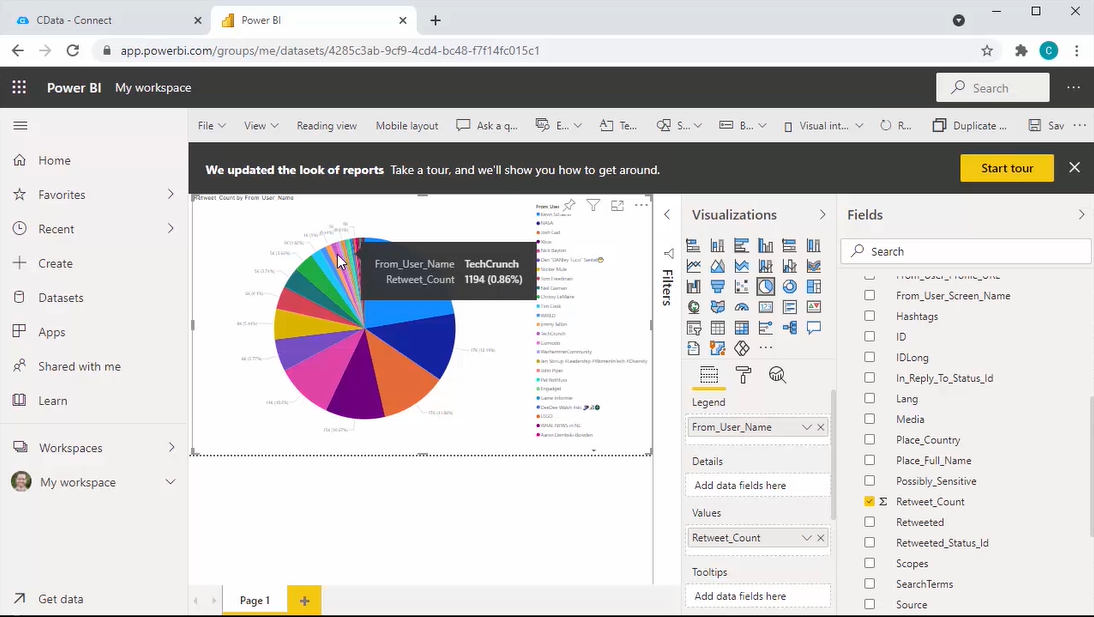 Microsoft Power BI
Easily connect Microsoft Power BI to data from anywhere:
Real-Time SaaS, NoSQL, and Big Data Integration with the Microsoft-Certified Power BI Connector
The Microsoft Certified CData Connect Cloud Power BI Connector provides real-time access to all your cloud data from Power BI desktop or Power BI service. No coding, installation, or special skills required.
WATCH THE VIDEO OVERVIEW
Broad-Spectrum Data Connectivity
Connect Microsoft Power BI with CData Connect Cloud to enable self-service integration to CRM, ERP, marketing, accounting, project management and SaaS tools for better business outcomes across your entire organization.
Intelligent rowscan, type detection, relationship exploration and support for unstructured data.
Rich SQL-92 engine with support for bulk operations, push-down, client functions, and aggregation.
Optimized performance down to the socket level - our drivers offer unmatched performance.
Advanced security and authentication. Built-in secure TLS / SSL data encryption.
Build Interactive Reports with Real-Time Data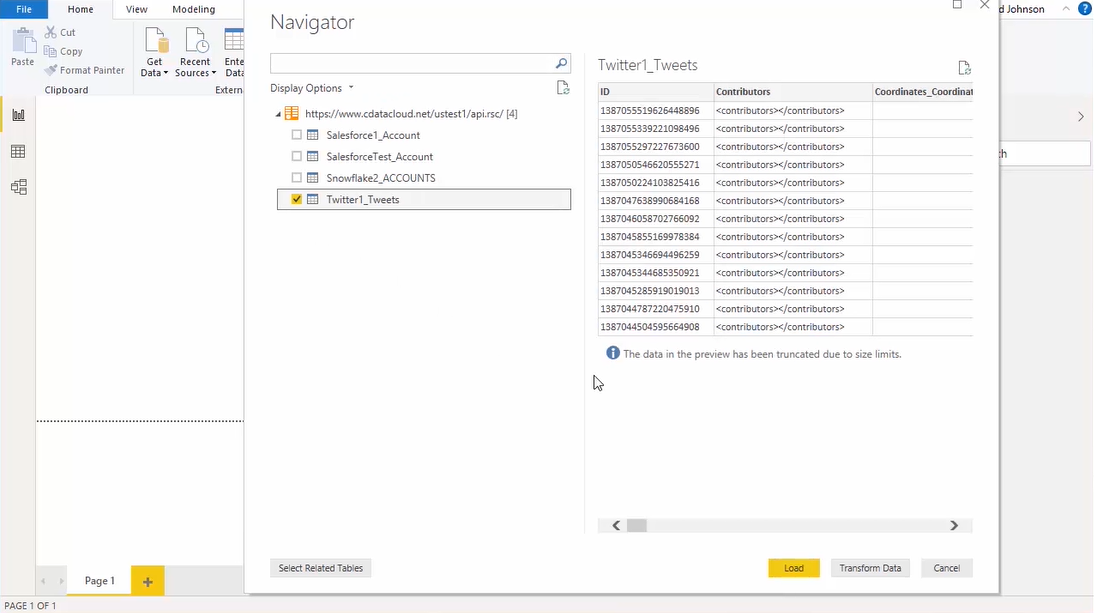 Under the hood, Microsoft Power BI connects with CData Connect as if it were a standard relational database or OData service. Each data source that you connect with will appear to Power BI like a new RDBMS data source.
As you develop your reports, Power BI will generate standard SQL queries for data and pass them to CData Connect. Using a highly optimized SQL engine, CData Connect translates SQL into API and service calls to interact with any data source in real-time. Easily build visualizations in Power BI that are powered by live data, without installing any new software or 3rd party connectors.

Get Started Today
Ready to break down barriers to your data in Microsoft Power BI? Get a free trial of CData Connect Cloud today.