<! -- REQUIRED PAGE WRAPPER --><! -- BEGIN [CONTENT] -->
3 Ways to Leverage Data to Improve Supply Chain Collaboration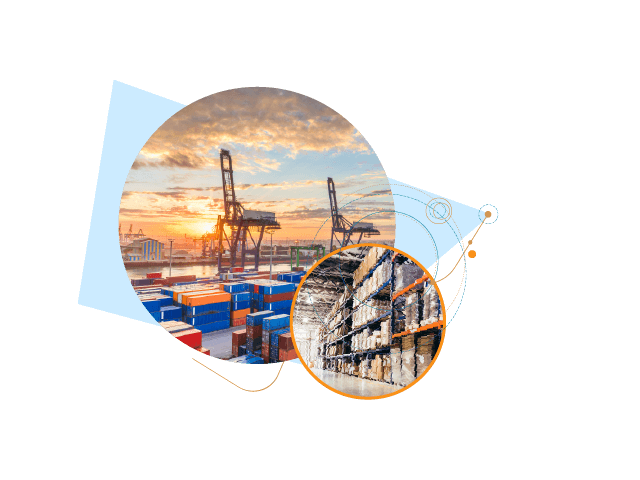 Is your company dealing with increasingly inconsistent and unreliable supply chain processes? You're not alone – Gartner recently reported that an astounding 99% of supply chain organizations plan to invest in emerging technologies through 2027 in order to:
Expand their limited bandwidth for new business,
Bridge efficiency gaps,
Drive decisions with data, and
Survive the turbulence of global supply chain disruptions.
Supply chain technology solutions are attracting high demand as disruptions increase at an alarming rate. Most notably, manual communications and decision-making leave coordination gaps in many supply chain partnerships.
To make supply chain forecasts more reliable, organizations are looking closely at opportunities to automate supply chain communications and decisions. By bridging informational silos for end-to-end coordination across supply chain partners, companies can transcend spotty forecasting to achieve actionable, real-time resource planning.
1. Proactively Coordinate Inventory Across Supply Networks
During the peak of the COVID-19 pandemic, hospitals experienced a definitive case of inadequate inventory management. Supply shortages across regional healthcare networks triggered reactive hoarding of limited medical resources and revealed the reactive nature of legacy supply chain management.
Pandemic-era hospital supply chain challenges easily abstract to other industries. In essence, supply chain providers need to optimize their business processes around forecasting and proactive de-bottlenecking. Consider how medical and retail supply chains share the same need for multi-site visibility into available inventory, as well as expedited requests to reallocate supply stock when needed.
When organizations prioritize information sharing, they're primed to optimize stagnant inventory processes and fill critical gaps across their supply network.
Connecting Healthcare Supply Chains End-to-End
Better healthcare B2B integration can help hospitals automate communications directly from their backend systems to their pharmaceutical supply providers and much more.
2. Accelerate Order Fulfillment Between Distributors, Carriers, and Retailers
Distribution networks are also embracing emerging technologies to address supply chain collaboration challenges. As automotive parts distributor Parts Authority discovered, on-time purchase order fulfillment becomes more difficult as business volume scales. To keep order fulfillment flowing, organizations should focus their efforts on enabling real-time supply chain data sharing.
Parts Authority focused on connecting backend systems directly with partners to minimize manual tasks when handling invoices and purchase order documents. Adopting a modern B2B integration platform not only enabled them to build more workflows with less IT labor, but also automated vital notifications and alerts to ensure that their fulfillment processes always ran smoothly and without costly delays or errors.
Clarity goes far when distributors, carriers, and retailers rely on the progress of order documents to coordinate payment, deliveries, and keep inventory availability up-to-date.
3. Adapt Supply Chain Planning with Downstream Updates from Manufacturers
Supply chain collaboration is improved when providers prioritize end-to-end supply chain visibility. Consider how major electronics manufacturers like Sony are still recovering from early-pandemic production bottlenecks. As labor challenges and geopolitical unrest compound with availability shortages, derailed product releases like Sony's latest PS5 gaming console leave retailers with unreliable inventory forecasts.
If logistics providers automate their communication gaps with manufacturers, these streamlined communications can lead to accelerated decision-making, improved awareness of disruptions, and a reduction in supply chain unpredictability. Fortunately, cloud-based connectivity solutions make information easier to access, allowing manufacturers and logistics providers alike to see all their data in one place without the need to build complex data replication pipelines. Dynamically connecting systems internally and between partners not only improves visibility, but also enables proactive decision-making.
Improving Supply Chain Collaboration with CData
Global unpredictability exposes key opportunities to reform supply chain performance for increased sustainability, customer satisfaction, and profitability. Naturally, initiatives to improve logistics operations are underway as trading partners begin to embrace automation across global supply chains in response to recent challenges.
Modernized B2B integration solutions like CData Arc are introducing novel ways to automate communications without requiring weeks or months of IT labor to build. Notably, CData Arc's newest 2022 features allow you to begin streamlining supply chains faster than ever.
To learn what a modern B2B integration platform can do for your supply chain partnerships, reach out to one of our data experts today.