<! -- REQUIRED PAGE WRAPPER --><! -- BEGIN [CONTENT] -->
Veeva Connector for MuleSoft
SQL-Centric MuleSoft Connectivity to Veeva
Leverage the power of SQL to simplify integration with Veeva. Our Veeva Connector for MuleSoft includes a robust SQL engine that simplifies data connectivity and allows users to accomplish complex data manipulation without extensive transformation workflow.
Write SQL, get Veeva data. Similar to the MuleSoft Database Connector, but for Veeva.
Powerful SQL Engine with support for dynamic queries, streaming, bulk operations, metadata discovery, query folding, and more.
buy now
SQL Access to Veeva From MuleSoft
Connecting to Veeva is as easy as connecting to a database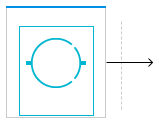 The Veeva MuleSoft Connector provides the easiest way to connect with Veeva Vault data from MuleSoft workflow. The Connectors leverage a straightforward design, similar to the MuleSoft Database Connector, that makes it easy to import, export, backup, analyze, transform, & connect-to your Veeva data.
Standard MuleSoft Connectors
---
The Veeva Connector for MuleSoft is a fully-integrated standard Connector featuring seamless integration with the Anypoint designer, dynamic input and operation through DataSense, support for complex projections, streaming, bulk operations, and more!
Type SQL, Get Veeva
---
Write standard SQL queries to interact with Veeva, just like working with any RDBMS. Supports joins, updates, aggregation, etc.
SELECT WITH INNER JOIN

SELECT Documents.Id, Documents.Name, Documents.Fax,
  Opportunity.AccountId, Opportunity.CloseDate
FROM Documents
INNER JOIN Opportunity
  ON Documents.Id = Opportunity.AccountId


AGGREGATE FUNCTIONS

SELECT Name, AVG(AnnualRevenue) FROM Documents GROUP BY Name