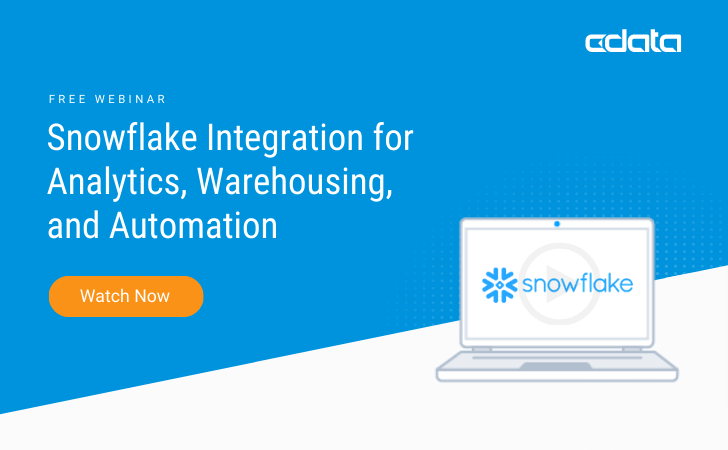 Solutions for Snowflake Integration
FREE WEBINAR (ON-DEMAND)
CData offers an extensive suite of Snowflake data connectivity solutions. Whether you need to access Snowflake data or use Snowflake as a comprehensive data warehouse, we simplify Snowflake integration. In this webinar, we introduce our core data connectivity technologies and cover the types of Snowflake integration scenarios where you would use each.
Integration for Analytics, Data Warehousing and Automation
CData Sync: Automated replication to your Snowflake warehouse
BI & Analytics Connectors: Connect Snowflake to your preferred analytics platforms
CData Connect: Analyze Snowflake data in cloud platforms
Join us for a session exploring Snowflake customer stories followed by an open Q&A session.