<! -- REQUIRED PAGE WRAPPER --><! -- BEGIN [CONTENT] -->
Enabling Citizen Data Analysts with No-Code Data Connectivity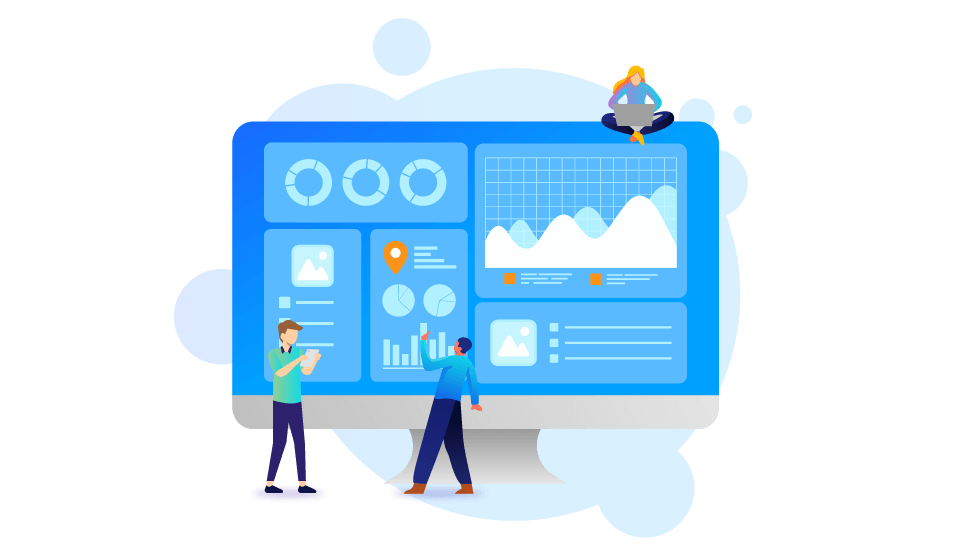 Ever been stuck waiting in an impossibly long IT queue just to ingest some data into a Tableau report you needed yesterday? In today's data-driven business landscape, IT is bogged down with ad hoc requests for data access, and support ticket wait times are impeding organizations' ability to move with agility and compete in a fast-paced market.
To inject data into business processes often requires extensive coding in Python, SQL, or other technical languages that keep lines of business (LOB) operations teams reliant on IT. But LOB users like Sales Ops and Marketing Ops teams often know better than IT what their departments want and need from their data — they simply need self-service connectivity tools to help them access and work with that data.
Now, real-time data connectivity platforms are lowering the skill barriers to invite LOB teams to self-manage their department's data needs as citizen data analysts. In this article, we'll explore how to get these data power users equipped to access data, easily build reports, and unlock the true business value of comprehensive, live datasets.
Citizen Data Analysts Refocus Resources to Accelerate Time-to-Value
Citizen data analysts build business intelligence reports in a similar approach to how citizen developers use low-code/no-code tools to build applications. Using real-time data connectivity tools, your organization can safely democratize data sets for citizen analysts to support the business by:
Removing stress from IT workloads with trusted, pre-defined methods to connect data.
Empowering the LOB to access and analyze not only their own departmental data, but data from across the entire organization.
Accelerating business decisions by visualizing and actioning live data, instead of waiting on stale data to be disseminated.
Data initiatives no longer need to live behind the red tape of IT. When organizations prioritize data literacy and allow LOBs to take ownership of more data management and preparation tasks, data becomes immensely more valuable to the entire business. Point-and-click connectivity tools can now abstract away the inconsistencies between data analytics platforms and data sources that once demanded hours of custom-coded integrations.
Once enabled, citizen data analysts turn on-premises and cloud data sources – from SaaS apps to data warehouses – into reports with consumable, actionable insights. Ultimately, citizen data analysts are equipped with the tools and information they need for timely decision-making in marketing, sales, accounting, and other departments across the enterprise.
How Organizations Empower Citizen Data Analysts
Democratizing data naturally raises questions for many organizations about adapting to business changes, regulatory compliance, and infrastructure upkeep. Fortunately, organizations can enable their citizen data analysts with a strategic blend of tools and oversight.
1. Simplify How Data Connects
Today, data is created in more places with more system connections to build and maintain than ever. Hybrid work and demand for digital-centric customer experiences have encouraged organizations to adopt more workplace applications. Since these apps change and evolve constantly, each existing integration is an ongoing IT project to maintain, which slows onboarding of new platforms and solutions to meet new business challenges.
Real-time data connectivity tools like CData Connect Cloud create and maintain connectors for hundreds of APIs within one standard interface. The result? Citizen analysts simply click to connect to their desired data sources directly in Excel, Tableau, or any other preferred data analytics platform. IT no longer needs to continuously create and maintain code for new data workflows across the enterprise, and LOBs no longer need to wait for integration pipelines to be built to work with their data.
2. Establish Guardrails
Compliance with legal regulations grows crucial as new data privacy rules are continuously installed across the globe. Your IT data scientists still play a pivotal role in governing data access – setting rules and policies that keep citizen analysts from accessing sensitive data. They also help to limit information overwhelm by only opening access to data that is relevant to each citizen analyst's job function.
Self-service data tools work best when your IT teams are assigned to set up and automate data governance controls. By carefully opening data access, your enterprise can ensure that citizen data analysts are empowered to use data across departments without posing security or privacy risks.
3. Accelerate Data Use in Real-Time
Connected data has limited value to time-sensitive LOB decisions if it's left stale and obsolete. While full data set replications remain invaluable to many business processes, the process of pulling data from warehouses or databases can result in outdated information. For the data-driven enterprise, live data must be available to answer today's business challenges — including customer support questions and more.
Real-time data connectivity platforms bypass replication and warehousing, allowing citizen data analysts to browse and connect data directly from the source – no replication, no pipelines, no storage fees, and no delays.
Data Citizen Enablement Begins with Data Connectivity
Introducing self-service data citizens could change the way organizations do business. Real-time data connectivity tools provide the IT-sanctioned to let citizen data analysts funnel fresh data securely and reliably into their department's workflows.
CData enables enterprises with the real-time connectivity necessary to empower citizen data analysts. Many LOB teams are already claiming ownership of their data needs to ultimately capitalize on new line-of-business opportunities — finding data-driven success without extensive IT involvement.
Want to learn more about what CData Connect Cloud can do for you? Request a free demo today.