CData Software Again Ranked as a Fastest-Growing Company in North America on the 2023 Deloitte Technology Fast 500™
CData attributes continued revenue growth to increased market demand for live data connectivity solutions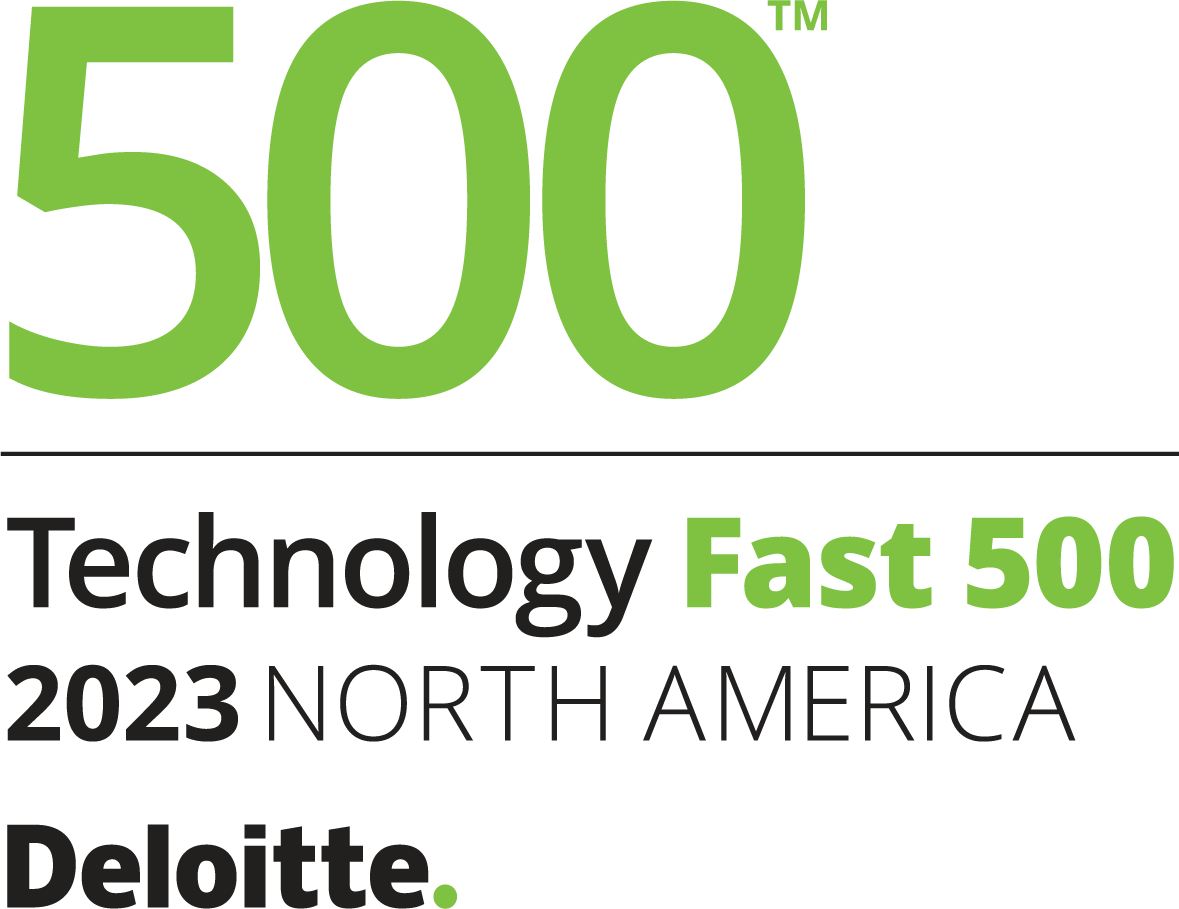 CHAPEL HILL, NC, November 8, 2023 — CData Software, a leading provider of data connectivity solutions, today announced it ranked on the Deloitte Technology Fast 500™ for the second consecutive year. This prestigious list, now in its 29th year, ranks the 500 fastest-growing technology, media, telecommunications, life sciences, fintech, and energy tech companies in North America.
CData co-founder and CEO, Amit Sharma, credits the company's accelerating revenue growth and profit margins with the high demand for live data connectivity and rapidly expanding partnerships with leading ISVs like Salesforce, Google, and TIBCO. "Earning this accolade from Deloitte for the second consecutive year is a testament to our continued success and a validation of our mission to empower enterprises with unparalleled data access," he said. "Our relentless pursuit of innovation in data connectivity and the trust we've built with our partners is the backbone of our growth story."
As data has become increasingly vital to core business functions, it has become more decentralized than ever before. CData's mission is to empower organizations to break through the data silos with modern data integration and connectivity solutions across cloud and on-premises environments. The introduction of CData Connect Cloud has taken a novel approach to data virtualization by rearchitecting it for the cloud, unifying access to organizations' cloud applications, databases, and warehouses for live data consumption and analysis.
"As a growing company, it's always rewarding to be recognized for the ongoing commitment it takes to navigate obstacles, transform when necessary and ultimately create a thriving business," said Christie Simons, Deloitte & Touche LLP Partner and industry leader for technology, media, and telecommunications within Deloitte's audit and assurance practice. "Over the nearly 30 years we've been compiling the Technology Fast 500 we've seen new categories emerge, growth rates explode, and certain regional markets shine from the bright talent they attract. We are proud of all the winners for achieving this well-deserved honor."
CData's Additional Award Recognition
In addition to ranking on the Deloitte Technology Fast 500™, CData has been recognized as a winner or finalist by multiple other awards programs throughout 2023. With many organizations facing data sprawl, security threats, and other connectivity challenges, CData continues to demonstrate that it is the best partner for organizations looking to improve their data-driven processes.
CData is proud to receive recognition from the following award programs:
Data Breakthrough Awards
TITAN Business Awards
SD Times 100 Awards
Tech Ascension Awards
About the 2023 Deloitte Technology Fast 500
Now in its 29th year, the Deloitte Technology Fast 500 provides a ranking of the fastest-growing technology, media, telecommunications, life sciences, fintech, and energy tech companies — both public and private — in North America. Technology Fast 500 award winners are selected based on percentage fiscal year revenue growth from 2019 to 2022.
In order to be eligible for Technology Fast 500 recognition, companies must own proprietary intellectual property or technology that is sold to customers in products that contribute to a majority of the company's operating revenues. Companies must have base-year operating revenues of at least US$50,000, and current-year operating revenues of at least US$5 million. Additionally, companies must be in business for a minimum of four years and be headquartered within North America.
About Deloitte
Deloitte provides industry-leading audit, consulting, tax and advisory services to many of the world's most admired brands, including nearly 90% of the Fortune 500® and more than 8,500 U.S.-based private companies. At Deloitte, we strive to live our purpose of making an impact that matters by creating trust and confidence in a more equitable society. We leverage our unique blend of business acumen, command of technology, and strategic technology alliances to advise our clients across industries as they build their future. Deloitte is proud to be part of the largest global professional services network serving our clients in the markets that are most important to them. Bringing more than 175 years of service, our network of member firms spans more than 150 countries and territories. Learn how Deloitte's approximately 457,000 people worldwide connect for impact at www.deloitte.com.
# # #
Deloitte refers to one or more of Deloitte Touche Tohmatsu Limited, a UK private company limited by guarantee ("DTTL"), its network of member firms, and their related entities. DTTL and each of its member firms are legally separate and independent entities. DTTL (also referred to as "Deloitte Global") does not provide services to clients. In the United States, Deloitte refers to one or more of the US member firms of DTTL, their related entities that operate using the "Deloitte" name in the United States and their respective affiliates. Certain services may not be available to attest clients under the rules and regulations of public accounting. Please see www.deloitte.com/about to learn more about our global network of member firms.
About CData Software
CData Software is a leading provider of data access and connectivity solutions. Our self-service data products and connectivity solutions provide universal access to live data from hundreds of popular on-premises and cloud applications. Millions of users worldwide rely on CData to enable advanced analytics, boost cloud adoption, streamline operations, and create a more connected business. Consumable by any user, accessible within any application, and built for all enterprises, CData is redefining data-driven business. Learn more at www.cdata.com, or reach a representative via email at info@cdata.com.
Media Contacts
Media Relations
(919) 928-5214 between 9:00am and 5:30pm Eastern Time or email press@cdata.com
Reviews and Publications
Developer Relations
(919) 928-5214 between 9:00am and 5:30pm Eastern Time or email press@cdata.com