Data Connectivity Platform
A consolidated connectivity solution enabling real-time integration between all the systems and applications that power your business.
Real-time data connectivity to 250+ enterprise sources
Bi-directional connectivity through common data endpoints
Connect to all your data from any application or tool
DOWNLOAD NOW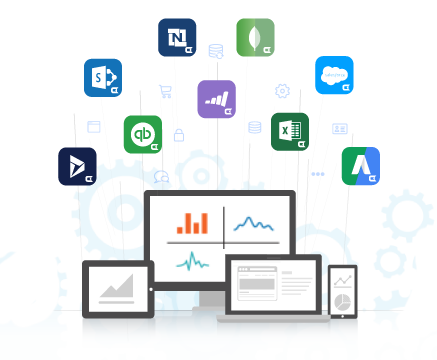 Universal Real-Time Data Connectivity
Eliminate barriers to data-driven insights and integration
---
Simplify connectivity between all the applications and data sources that power your operations to unlock your data's strategic value. CData Connect streamlines data access and eliminates the complexities of integrating with 250+ enterprise data sources, including on-premise and cloud databases, SaaS, APIs, NoSQL, and Big Data.
With freely available adapters and direct accessibility through Data APIs, CData Connect integrates all the business applications you use today (like BI, Reporting, ETL, & Integration) with live data from just about anywhere.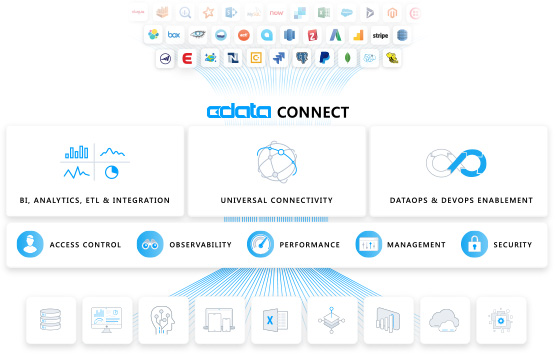 Getting Started with CData Connect
Support self-service data access with CData Connect - a code-free data platform that makes it easy to connect, integrate, analyze, and manage all your data from any application or tool.
WATCH THE CDATA CONNECT VIDEO OVERVIEW
Key Benefits of CData Connect
Real-time Data Delivery for Data Analytics, Management, and Integration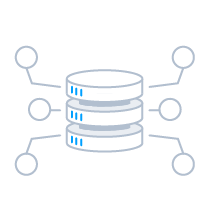 Integrate and make data available from any supported data source without writing any code or copying data.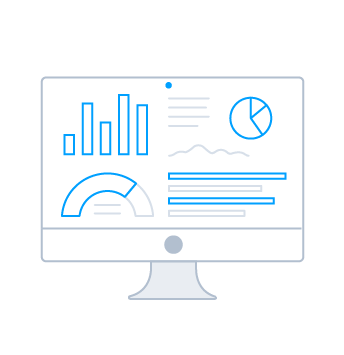 Create a logical data warehouse to support real-time data delivery to BI, Analytics, Reporting, and custom data-driven applications.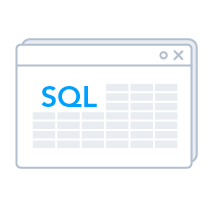 Easily create and configure on-demand access to curated datasets to support DevOps, DataOps, data engineering, and citizen data discovery.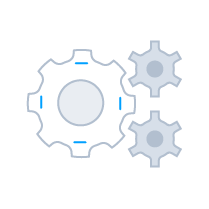 Seamless self-service data connectivity from anywhere. Connect to data through Data APIs or from freely available drivers & adapters.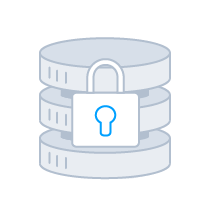 Secure delivery of data assets through a single easy-to-configure, easy-to-manage data connectivity platform.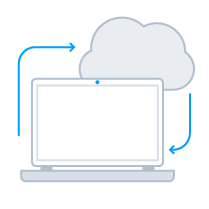 Host on-premise, in a private cloud, on-demand through providers like Amazon AWS or Microsoft Azure, or though the CData Connect Cloud.
Modern businesses require seamless integration of applications and data. The CData has enabled our developers to easily extend the data connectivity of our iPaaS platform to support many of the applications and data sources that our customers care about.
John Joseph - VP of Marketing, Scribe Software
Working with CData has allowed us to scale our connectivity capabilities in response to our customers requirements. The high performance Drivers plug-in easily, and provide our customers with valuable access to real-time data.
David Shabat - R&D Manager at Sisense
Live API Creator customers develop sophisticated applications and microservices with diverse data connectivity requirements. CData greatly simplifies requirements for supporting a broad spectrum of databases and integration use cases CA Live API Creator enables.
Renu Motwani -Sr. Director, Product Management, CA Technologies
Previous
Next
All Your Data, From All The Apps You Use Today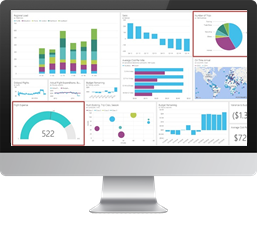 CData Connect enables direct connectivity from any application that supports standard database connectivity, including popular cloud BI and ETL applications, such as:
Aqua Data Studio
Clover ETL
ColdFusion
Crystal Reports
DBeaver
DbVisualizer
IBM WebSphere
Informatica
IntelliJ
JBoss
Jetty
NetBeans IDE
Oracle WebLogic
RazorSQL
Cognos BI
Crystal Reports
FileMaker Pro
FoxPro
Microsoft Access
Microsoft Excel
MicroStrategy
Oracle DB
Power Map
Power Pivot
QlikView
SAP Business Objects
SharePoint Services
Tableau
Looker
... and many more!