Act-On ETL/ELT Data Pipeline
Automated Replication to popular Databases, Data Lakes, & Data Warehouses
Straightforward automated data replication.
Synchronize data with 100+ destinations.
Easy-to-use ETL/ELT data movement.
Download Now
buy now
Act-On is one of more than 200 data sources included in CData Sync [learn more].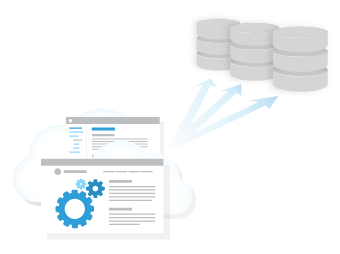 CData Sync provides a straightforward way to continuously pipeline your Act-On data to any Database, Data Lake, or Data Warehouse, making it easily available to Analytics, Reporting, AI, and Machine Learning.
Synchronize data with a wide range of traditional and emerging databases.
Replicate Act-On to RDBMS systems to facilitate operational reporting.
Offload queries from operational systems to reduce load and increase performance.
Connect Act-On to analytics for BI and decision support.
Archive data for disaster recovery.
Key Features
Replicate Any Data Source To Any Database With a Few Clicks