Cassandra ETL/ELT Data Pipeline
Automated Replication to popular Databases, Data Lakes, & Data Warehouses
Straightforward automated data replication.
Synchronize data with 100+ destinations.
Easy-to-use ETL/ELT data movement.
Download Now
buy now
Cassandra is one of more than 200 data sources included in CData Sync [learn more].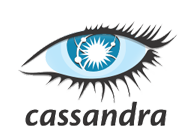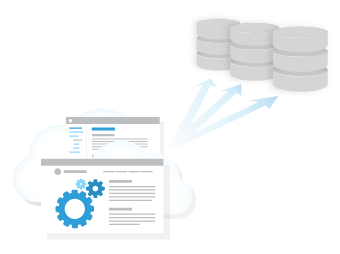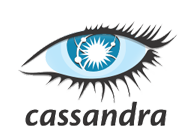 CData Sync provides a straightforward way to continuously pipeline your Apache Cassandra data to any Database, Data Lake, or Data Warehouse, making it easily available to Analytics, Reporting, AI, and Machine Learning.
Synchronize data with a wide range of traditional and emerging databases.
Replicate Apache Cassandra to RDBMS systems to facilitate operational reporting.
Offload queries from operational systems to reduce load and increase performance.
Connect Apache Cassandra to analytics for BI and decision support.
Archive data for disaster recovery.
Key Features
Replicate Any Data Source To Any Database With a Few Clicks
Frequently Asked Cassandra Data Integration Questions
Learn more about using CData Sync to replicate Cassandra
What is Cassandra Data Integration?
Cassandra data integration is the seamless connection and synchronization of data between Cassandra and other organizational systems. ETL & ELT (Extract, Transform, Load / Load, Transform) processes play a crucial role in integrating Cassandra data with other systems within an organization's data infrastructure. Data is extracted from Cassandra, transformed as needed, and loaded into another destination, typically for storage, analysis, or reporting purposes.
CData Sync
plays a critical role in Cassandra data integration, making it easy to replicate Cassandra data any database or data warehouse and maintain parity between systems
How do I move Cassandra data to SQL Server?
Unlike replicating Cassandra to a cloud data warehouse or data lake where data is commonly moved first and transformed at the destination via an ELT process, relational databases like SQL Server require ETL and in-flight data transformation. There are many ways to build ETL processes that integrate Cassandra data with SQL Server. We recommend CData Sync, an easy-to-use data pipeline tool that helps users automatically and continuously replicate Cassandra data to any database or data warehouse, including SQL Server.
Can I export Cassandra to S3?
Amazon Simple Storage Service (Amazon S3) is an object storage service providing scalability, data availability, security, and high performance. CData Sync offers the ability to create jobs that will transfer Cassandra data to Amazon S3 to support backup, enable cost efficiencies, enforce security, and meet compliance requirements. CData Sync will convert Cassandra data automatically into popular flat-file formats like CSV, parquet, and Avro and push those files to Amazon S3 as objects.