Cloud Migration is Impacting the Future of Business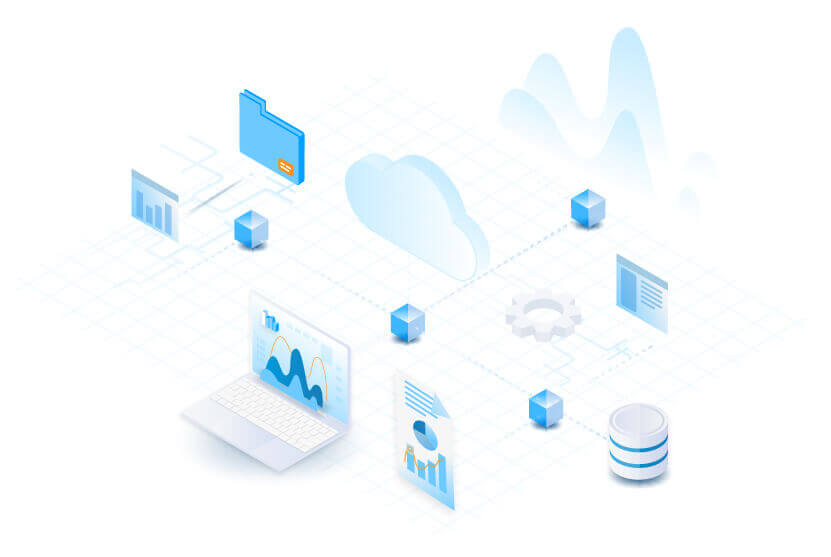 Organizations are moving to the cloud in droves — ranging from mass data relocation to broader cloud-based workflows. In fact, Gartner recently predicted that cloud-native platforms will lay the groundwork for over 95% of digital business efforts by 2025 in an over 55% increase from 2021.
Organizations ultimately want the flexibility to work with their data when and where they need it. However, they have new challenges to navigate as they transition data, applications, and operations to the cloud.
In this article, we'll explore popular reasons for moving to the cloud, the challenges of cloud migration, and how organizations are working to overcome these hurdles.
Why Migrate to the Cloud?
Cloud-native data systems and applications open doors to innovation. Cloud services answer explosive data growth and sprawling infrastructure costs by offering web-accessible technology solutions as a service. As a result, organizations no longer need to host their applications and store their organizational data as part of their in-house infrastructure. This saves costs, cuts down on development resources, and allows the business to operate more efficiently.
Organizations embrace cloud-driven business operations for some of the following reasons:
1. Doing more with less
With dedicated providers doing the technical heavy lifting, organizations can reduce in-house IT burdens while leveraging more cutting-edge, comprehensive analytics, business intelligence, and AI solutions across the organization.
2. Access from anywhere
As today's business workflows move beyond on-premises workstations and servers, cloud data systems enable these location-agnostic workflows.
3. Data on demand
Cloud services allow data to be prepared and stored for remote access in near- or real-time. Fresh, up-to-date data mobilizes your workforce to make better, more informed decisions.
4. Adapt and innovate quickly
From market changes to shifting customer expectations, organizations can scale and introduce new solutions faster with fewer IT bottlenecks.
5. Reduce costs
Cloud hosting saves organizations money on hardware purchases, maintenance and upgrades, data center hosting fees, and more.
Cloud Migration Challenges
While cloud platforms enable organizations to improve their agility and reduce IT budget, cloud migration must be done strategically. Before organizations can capitalize on the cloud, some considerations must be made.
1. Not all companies can go fully cloud
Some existing on-premises systems offer vital control over data and operations that cloud systems alone cannot replace. Organizations across the public sector, financial services, and healthcare tend to keep sensitive data on-premises or in a private cloud to comply with strict data privacy regulations. Industries like banking also rely on legacy mainframe solutions and lack the engineering talent to introduce cloud alternatives without disruption.
2. Data needs to flow easily between locations
Most organizations opt for a hybrid approach, which makes it difficult for data to flow easily across their data ecosystem. Strict on-premises firewalls are often a culprit, blocking connections to cloud systems to maintain essential data protection and industry compliance.
3. Migration can leave tools and platforms siloed
Each team and department adopts a distinct mix of private cloud, public cloud, and on-premises data tools and platforms. Many of these systems were never designed to work together — leaving islands of data scattered across organizations. To access and analyze a complete picture of their data, business users must wait on internal IT to connect and integrate data systems, leading to ineffective and unscalable data processes.
4. Cloud migration can become costly
Since some data movement providers operate on volume-based licensing models, high volumes of data can incur significant costs. Overly complex on-premises ETL tools might also be too robust for specific use cases, and they come with a hefty price tag that organizations are hesitant to pay.
How Organizations are Solving Cloud Migration Challenges
Many cloud migration challenges trace back to limited options for connecting, integrating, and automating data across multiple locations. Fortunately, organizations are embracing a new generation of data connectivity and data integration solutions to fill the gaps.
Here's how some organizations are using modern data connectivity to overcome their cloud migration challenges:
Case Study: How Office Depot "Lifted and Shifted" Analytics to Snowflake
To meet the business' growing data needs, Office Depot underwent an initiative to take their data to the cloud, transitioning from a legacy on-premises data warehouse to Snowflake. The challenge? Their existing data analytics cubes, built in SSAS, did not natively connect with Snowflake. They needed a quick and reliable way to connect their Snowflake data to their existing reports in SSAS using multi-dimensional MDX cubes.
With CData, Office Depot was able to easily and quickly "lift and shift" their data to the cloud, while maintaining their existing SSAS-based analytics cubes and minimizing disruption to their end-users' reporting processes. In just four weeks, the Office Depot team had implemented their connectivity solution using the CData ADO.NET Data Provider for Snowflake.
"CData offered a drop-in replacement – nothing had to be redesigned. We could simply recompile the cubes to get them working,"
–Terry Campbell, Office Depot Sr. IT Manager.
Case Study: How Monrovia Overcame Data Silos to Optimize Operations
Monrovia Nursery Co,, a provider of house and garden plants to major retail stores like Lowes, traditionally hosted all their data on a local server, distributed manually for reporting on an as-needed basis. But as the company grew and became more remote-friendly in the wake of the pandemic, data continued to expand and proliferate across multiple systems, causing the Monrovia IT team to seek out a more modern ERP solution with Oracle ERP Cloud
"Our old ERP system was a single unit and we had access to every single piece of data, every application we needed on one machine. Now, though, we had pockets of data spread out across different systems, APIs, and databases that we had to somehow bring into our new system."
–Todd Noe, Monrovia IT Manager
When they began migrating their ERP system, Noe realized that Monrovia needed a more holistic data integration strategy in place, so he leveraged CData Sync to consolidate their diverse data sets into a centralized cloud location so they could easily expose it within existing Power BI, Google Analytics, and Excel reports to track shipments, finances, e-commerce trends, and more.
Support Cloud Migration with CData
Cloud migration is complex — but modern data connectivity solutions keep the challenges from becoming insurmountable. Today's organizations now have more options to control where they work with data, whether that's in the cloud, on-premises, or both.
With CData, organizations get more from their cloud and on-premises data by allowing it to connect with a wide range of BI, analytics, ETL, and B2B tools.
From high-volume replication jobs to direct data access, CData puts data in the hands of users who know it best. The wider organization benefits as well, with costs condensed into predictable service-based pricing rather than the traditional volume-based model.
Explore CData Drivers and get a 30-day free trial today. If you have any questions about connectivity, chat with one of our engineers.