Drivers in Focus Part 2: Replicating and Consolidating QuickBooks and NetSuite Accounting Data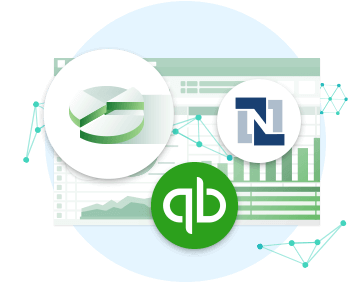 In the first part of our Drivers in Focus series featuring connectivity solutions for accounting software, we shared customer stories that highlight the benefits real-time data connectivity with analytics dashboards, dynamic reports, and more.
In our second post, we discuss scenarios when data replication, rather than real-time connection, might provide more value – like if you are analyzing historical data, combining your accounting data with data from other sources, or working with a slower system or API. We explore real customer solutions using CData technologies to migrate and replicate their accounting data and empower their analytics teams to gain deeper insights into their data.
Empowered Analytics Through Consolidation
Consolidating your enterprise data can create a 360-degree view of your business, granting deeper insights into historical data and data stored across multiple different systems. By leveraging CData technologies to replicate accounting data to a database or data warehouse, customers can easily connect their accounting data to the more advanced analytics and reporting capabilities of third party tools.
Moving QuickBooks Data to Microsoft Access
Smaller organizations often run into data integration challenges when scaling their operations. With a low cost of entry and rapid time-to-value, CData helps small data teams remain agile in phases of growth.
For example, a Caribbean telecommunications provider uses Microsoft Access for data storage, reporting, and analytics. As their business grew and acquired other networks, they inherited more business data scattered across a variety of sources, including QuickBooks. To avoid dismantling the analytics and reporting structures already in place, they needed a way to integrate their accounting data with their existing Access databases.
They used the CData ODBC Driver for QuickBooks to create linked tables in MS Access, providing read and write access to their accounting data directly from MS Access. Now as they continue to grow, the organization can confidently integrate their existing analytics solutions with their new accounting data, wherever it is stored.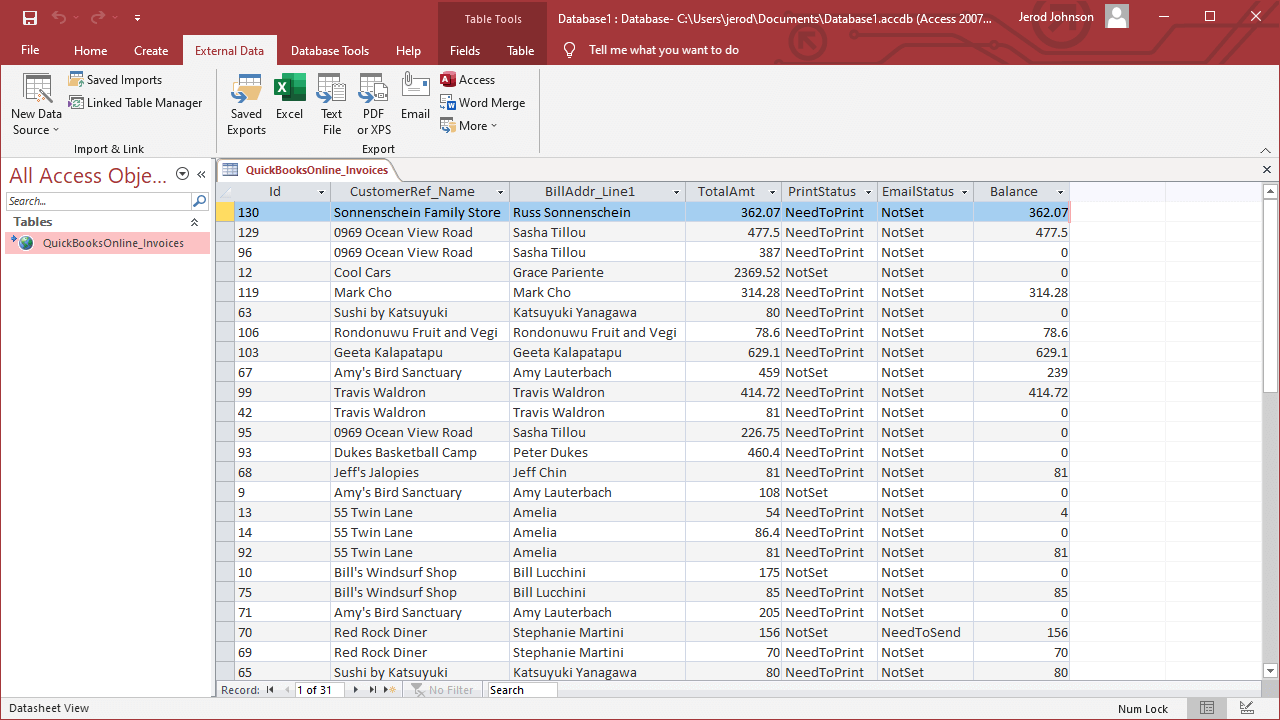 Read our Knowledge Base article featuring the CData ODBC Driver for QuickBooks to get a step-by-step walkthrough of how to create linked tables for QuickBooks data in MS Access.
Replicating NetSuite Data to SQL Server
An international philanthropic organization had built all of their reporting and analytics capabilities on top of SQL Server databases, but found themselves using NetSuite to meet their accounting needs. To avoid spending the time and effort of building out integrations and new analytics against the NetSuite API, they began searching for a way to easily and quickly replicate the NetSuite data into their SQL Server databases.
That's when the organization found CData Sync, a powerful data replication tool built on top of CData's connectivity solutions. Using CData Sync, their data team was able to rapidly create continuous data replication jobs to automatically migrate their critical accounting data. With their NetSuite data stored in SQL Server databases, they gained a single source of truth for their business, eliminating data silos and enabling richer analytics on their business data.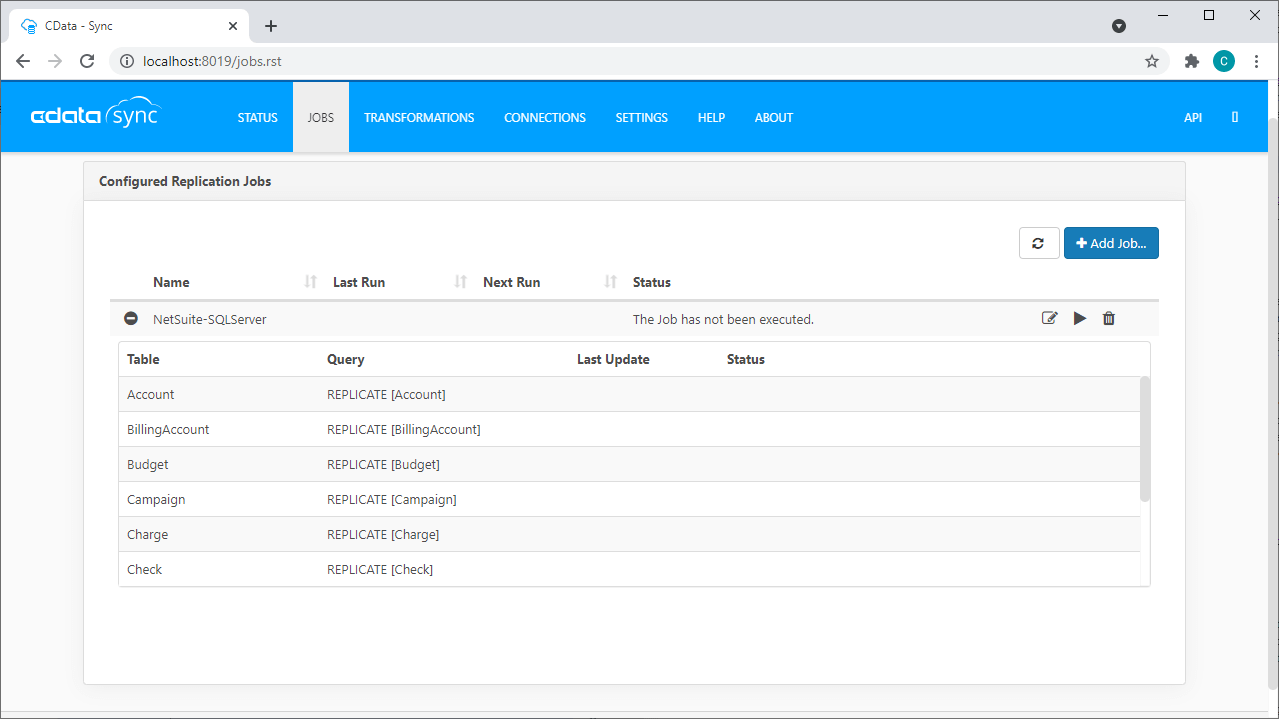 Read our Knowledge Base article to see how simple it is to replicate NetSuite data to SQL Server using CData Sync.
The CData Difference
CData enables ETL and ELT processes with connectors that can be integrated with the world's most popular data movement products. For those customers in need of a new data flow solution, CData Sync provides automated continuous replication from hundreds of sources to every popular database, data warehouse, and data lake.
Whether using CData Drivers or CData Sync, our customers can create a single point of contact for all of their data to enable deeper, more comprehensive analytics and reporting process. Check out CData Sync, our QuickBooks connectivity solutions, or our NetSuite connectivity solutions to learn more about connecting to and consolidating your accounting data.
Download a free trial and start gaining more insights into your business data today.
Read Part I : Integrating and Reporting on Sage Intacct & Xero Accounting Data