<! -- REQUIRED PAGE WRAPPER --><! -- BEGIN [CONTENT] -->
Connecting Sales & Marketing Ops with Real-Time Analytics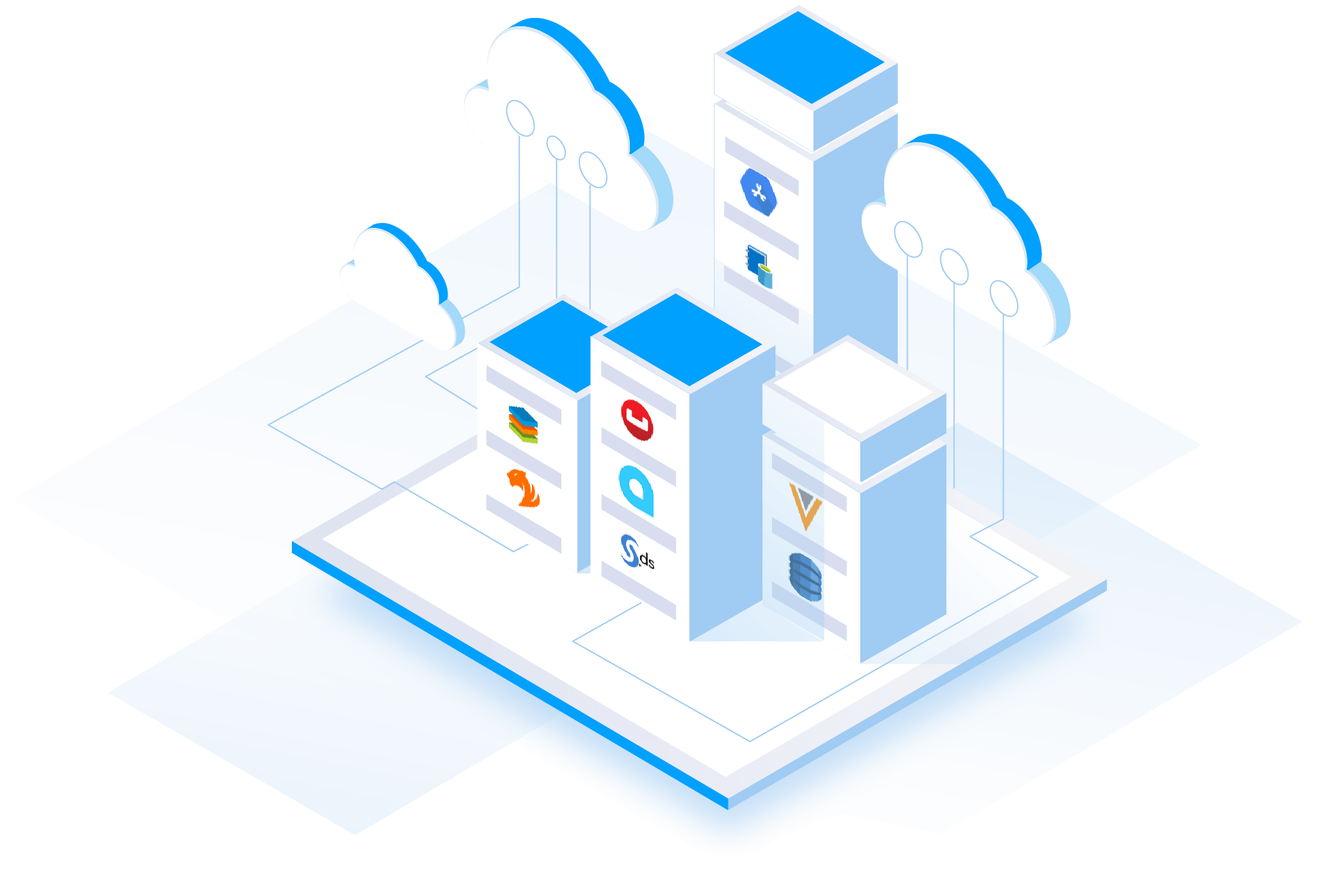 The marketing technology (Martech) space is vast and expanding rapidly. The marketing landscape has more than 2,000 vendors, and that number continues to grow each year. According to a Chiefmartec article, the marketing technology landscape grew by 13 percent from 2019 to 2020. To put it in perspective, 1 in 5 of the solutions on this year's Martech landscape weren't there last year, nearly equivalent to the entire 2015 marketing technology landscape.
This accelerated growth and diversity in technology has impacted organizations in numerous ways. Enterprises are using between 20-120 Martech tools on average, leading marketing departments to become one of the largest cost centers for organizations to manage. Despite their massive investments in the technology, a Forrester survey found that 42 percent of enterprise Martech customers said integrating online and offline interactions across these tools remains a top challenge. They noted gaps separating marketing and analytics, as the race to deliver interactions across touchpoints and shift to digital experiences often leads to silos and process breakdowns. Disconnects between customer insights and engagement are particularly challenging.
The questions become how do organizations effectively manage and integrate their data across the disparate Martech systems so they can effectively align marketing programs and initiatives to maximize value to their company? How can they align this data in an accelerated and frictionless process to proactively respond to changing consumer demands and marketing conditions?
The ideal, integrated and aligned Martech stack enables the marketing team to gain a better understanding of the buyer's journey to refine brand storytelling and reach the right prospects at the right time, with the right offers. All while controlling marketing spend and providing the executive suite with a clear picture of what's working and what's not, shaving advertising costs along the way. In reality, many marketing teams find themselves struggling to create a unified marketing reporting ecosystem.
The problem? Too many tools, each with their own sets of siloed data and no common interface to review and report on it all.
Think about all the data your marketing firm collects in a day using tools like Google Analytics & Google Ads, HubSpot, HotJar, MailChimp, ZoomInfo, Salesforce, and others. Unfortunately, many marketing teams find themselves stuck in place, surrounded by information with no way to pull it all together for proper analysis.
The Vital Data Analysis Marketers Miss
The old adage is that half of all marketing budgets are wasted; marketers just don't know which half. Without a way to centrally evaluate KPI data from different systems, it's harder to effectively gauge the performance of your marketing campaigns. That can hinder decision-making and make it harder to prove the value of your marketing efforts.
Without a way to bring together all the information your marketing team collects, your company won't get a clear picture of campaign performance or be able to iterate and improve. The dream of assigning complete marketing attribution will be unattainable. That leads to issues with aligning the following marketing objectives:
Audience analysis & targeting : Understanding the responsiveness of different audiences to your products and services, properly segmenting customers to refine messaging, and running marketing campaigns with detailed audience targeting.
Full funnel analysis & optimization : Optimizing your marketing messaging, creative, and content delivery to guide customers through each step in their customer journey.
Channel analysis & optimization : Measuring which marketing channels are most effective to prioritize spend and refine campaigns within channels like Google Search Ads, traditional social like Facebook & LinkedIn, emerging social like Tik Tok, paid media, and earned media.
Overall marketing ROI analysis :Calculating a complete ROI evaluation on both paid and inbound efforts to prioritize marketing budget, effort, and time.
Persona-based analysis : Reviewing lead generation and customer progress by persona and role within an organization.
Geographical analysis : Prioritizing marketing spend by location and potentially drilling down into location-based customizations, cultural & language barriers, etc.
Account-based analysis : Evaluating how effectively you are targeting and nurturing the highest-value accounts, and establishing lines of communication with key contacts that match your ideal customer profile.
Having data in disparate sources means your marketing team will likely have many problems trying to generate accurate reporting. When that happens, your team members are without the information necessary to make informed marketing spend and strategy decisions.
You must break down the data silos.
The Unified Marketing Reporting Ecosystem
What does it look like to have a unified marketing ecosystem that enables the level of detailed analysis that marketing teams require?
Here are a few examples of how a unified MarTech stack should look and function:
Unified Data from Your Disparate Systems
It doesn't matter whether data is generated in HubSpot, Google Ads, social platforms, email marketing tools, your CRM, or anywhere else. All data is unified and available where you need it. Every piece of information is made available in the tools everyone uses for centralized analytics, such as Power BI, Tableau, Google Data Studio, and others. You can quickly get a clear and comprehensive view of all the data collected from your marketing campaigns.
Connected Systems and Automated Data Movement
Instead of teams having to waste time moving data between different marketing tools, the data is automatically and continuously pulled into a consolidated view within either (or both) a marketing database or a reporting platform.
Standard Data Models for Minimal Cleaning
Data is transformed where necessary so its accessible in a common data format or model, and usable in the spreadsheets and systems where you want to run analysis. Your marketing analysts, data scientists, and AI tools alike can all analyze your data because it is available in an accessible format.
Minimal Maintenance & No Coding Required
Your systems simply work, rather than requiring marketers to fight for IT/development resources or wait until their project is prioritized. IT professionals and Martech developers are freed from the need to custom-code data integrations and allowed to focus on rolling out value-adding marketing and IT systems.
Historical Data is Available and Secured
You can leverage past data stored in your unified marketing data platform to evaluate historical trends, predict the likely success of future marketing campaigns, and meet the data governance requirements of GDPR, CCPA, and other data privacy laws.
Data-Driven Decision-Making is the Standard
Data is at your fingertips, enabling you to make more informed decisions around marketing strategy. You can see reliable visualizations of campaign results and ROI and obtain valuable customer insights to optimize your marketing programs. Decision-making is illuminated with data, and you can more easily target future business goals and support sales.
So how can you build this unified marketing ecosystem? That's where CData comes in.
Leverage CData to Unify Marketing Analytics
At CData, we provide marketers with powerful marketing data connectors and data consolidation solutions to create a unified marketing analytics ecosystem so your team can realize the full power of the modern Martech stack.