<! -- REQUIRED PAGE WRAPPER --><! -- BEGIN [CONTENT] -->
4 Integration Strategies to Slash Customer Churn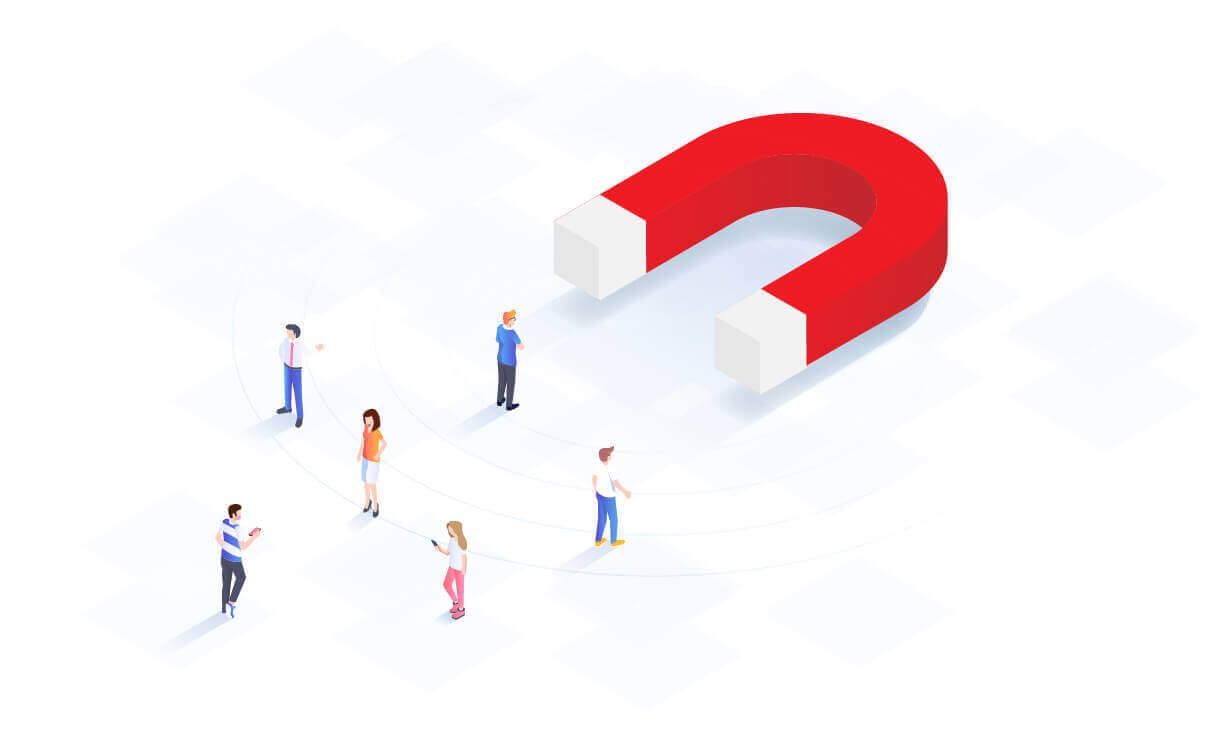 Customer churn continues to challenge many software providers. With the widespread adoption of cloud infrastructure and software applications, customers find it easier than ever to sign up for new subscriptions – and drop them just as easily.
In an industry dominated by winner-take-all markets, high churn rates diminish corporate valuations and available funding. To boost revenue and nurture a loyal customer base, solutions providers must reduce churn.
Isolation Causes Churn; Integration Boosts Stickiness
Multiple conditions contribute to churn, but the single most important factor is a product's unrealized value. When customers do not find it natural and convenient to use a product in the context of their existing workflows – or when they must go out of their way to use it – that product's features, however laudable they may be, will go unnoticed and unappreciated.
It's rare for lines of business to rely on one software application in isolation. Instead, they typically use a handful of interrelated systems in close coordination to accomplish their goals. In turn, those applications must integrate seamlessly with the other components in the data ecosystem. Only then will the application become "sticky".
Customers will come to rely on a solution deeply embedded in their digital infrastructure.
In this article, we explore four ways you can leverage integration capabilities to position your application as an essential piece of your customers' infrastructure.
1. Support Core Users and Use Cases
For SaaS apps to gain staying power, they must ensure not just adequate, but comprehensive coverage of customers' essential use cases. Product managers and engineers need to understand their target users' needs and goals, current blind spots and pain points, and existing workflows and toolsets.
One approach is to conduct focused studies and interviews with customers addressing their needs, asking:
What are the customer's overall goals?
Do they want to leverage and enhance the value of their existing data or collect new metrics to expand their operations and reporting capabilities? Do they need to be able to share application data quickly and easily with colleagues for ad hoc collaboration? How important is data access and governance?
What commonly used tools does the customer rely upon at present?
What objective does each tool help the customer accomplish, and how do the tools tie into one another? Can those connections be improved upon?
What connectivity needs does the customer have for a new application?
Does the customer need to connect to any existing databases? Do they want to embed your solution within another framework, such as a business analytics platform?
By listening carefully to user responses and feedback, the product team can identify the essential platforms, tools, and databases that comprise the core of their customer's workflows – and where your software application fits in.
2. Prioritize Integrations to Boost In-App Activity
When a platform integrates well with the core components of an IT ecosystem, customers will be drawn to use it more frequently and organically, as a natural extension of their daily work.
As a software provider, you should strategically offer integrations with the most popular applications your target customers are using. This ensures that your software becomes intrinsically linked with the other tools they rely upon. Over time, the application itself will evolve into one of the user's essential tools and reduce its likelihood of becoming a casualty of SaaS churn.
Once linked with other popular tools, your application becomes more widely used across the organization. Imagine, for example, your application integrates with a project management tool like Trello or Asana. The app becomes highly visible and convenient for users, simply by offering support for a highly trafficked platform.
3. Improve Productivity by Strategically Connecting with Complementary Applications
Your SaaS platform should work to expand the usefulness of other applications in your customer's tech stack. In supporting and enhancing complimentary tools, this integration adds value to the digital ecosystem and promotes your solution as a source of positive experiences, improved efficiencies, and increased productivity.
For example, your application can:
Become a central location for compiling, manipulating, and leveraging data from previously siloed data sources,
Facilitate the sharing of information,
And open up channels for collaboration that did not exist before.
4. Increase the Depth and Breadth of the SaaS Product Through Integrations
The logical next step in a product's growth is to expand the impact of the product across the customer organization.
In other words, your product team needs to understand how the solution fits into the bigger picture of your customer's organizational objectives beyond the scope of day-to-day workflows and project-specific targets. By staying abreast of customer use cases, feedback and broader trends in the digital ecosystem, the team can identify potential market opportunities to unlock through integration.
To this end, the product team can use the iterative cadence of SaaS release cycles to continuously monitor how the app is being used by customers and bake integrations into their product development cycles.
Are several key customers migrating over to a new data analytics platform? An agile product team adapts to this trend by promptly adding integration support for the new platform to its upcoming product release.
When customers receive the new version of the app and integrate it into their platform, they will enjoy expanded data analysis and reporting capabilities within the application. As the product expands in scope and sticks to more areas of the organization, it evolves into a highly valued and permanent fixture in the customer's IT stack, as well as a critical element in the customer's pursuit of overall business success.
Get The Guide: Effective Strategies to Reduce SaaS Churn
Download CData's full whitepaper to learn more about reducing customer churn and explore solutions for rapidly implementing integrations.