<! -- REQUIRED PAGE WRAPPER --><! -- BEGIN [CONTENT] -->
Introducing our Latest 2022 CData Connectivity Update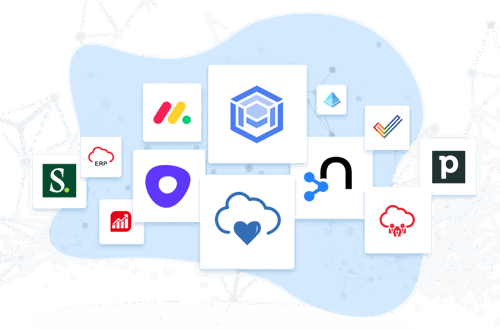 We're thrilled to announce the 2022 release of our CData Drivers and connectivity solutions. This release includes several new supported data sources, key enhancements to improve the user experience for several technologies, and simplified access for MuleSoft and BizTalk customers.
New Data Sources
As is typical for our regular releases, we're proud to announce the addition of several high-demand data sources to our portfolio of connectivity solutions.
AlloyDB
AlloyDB is a new PostgreSQL-compatible offering from Google and expands CData's suite of RDMBS connectivity solutions with another full read-write solution for working with AlloyDB data wherever you need it.
Azure Active Directory
CData has answered several customer requests for SQL access to their Azure AD data, which allows IT admins to more easily manage their organization's identities and employees' access to Azure apps and app resources.
Monday.com
Based on customer demand, we've built out connectivity for Monday.com, leveraging the GraphQL interface to provide read support, with server-side filtering to reduce load and provide a high-performance experience.
Neo4j
Neo4j is a NoSQL-based, enterprise-strength graph database that combines native graph storage, optimized architecture, and ACID compliance. CData's solutions allow customers to read data from tools, applications, and platforms that natively support standard SQL connectivity.
Oracle ERP (Financials)
Oracle ERP (Financials) delivers a comprehensive solution designed to automate and streamline your organization's ERP (Financials) management processes end-to-end. CData's Oracle ERP connectivity solutions provide read access to Oracle ERP data with built-in support for all filtering options.
Oracle HCM
Oracle Human Resources is a complete solution that aligns common HR processes while supporting local compliance and process needs across multiple countries. CData's Oracle HCM connectivity solutions provide read access to Oracle Human Resources data with built-in support for all filtering options.
Oracle Service Cloud
Oracle B2C Service Cloud provides innovative and immediate service to customers through the channels they prefer. CData's Oracle Service Cloud solutions support full read-write connectivity and include support for Oracle's ROQL (RightNow Object Query Language) and server-side filtering.
Outreach
Outreach is a sales engagement platform that accelerates revenue growth by optimizing every interaction throughout the customer lifecycle. CData now provides Outreach connectivity solutions that support read-write connectivity and enable users to continue to work with their Outreach data in their preferred tools, applications, and platforms.
Pipedrive
Pipedrive is a web-based Sales CRM and pipeline management solution. CData's Pipedrive solutions support full read-write connectivity and enables users to better report on, analyze, and otherwise engage with Pipedrive's sales engagement platform.
Reckon Accounts Hosted
Built out from our support for Reckon Account Desktop, CData's Reckon Accounts Hosted connectivity solutions provide comprehensive, read-write access to Reckon Accounts data, no matter where it is.
Salesloft
Salesloft is a sales engagement platform helping users automate manual tasks and its addition comes at the request of CData customers. CData's Salesloft connectivity solutions support full read-write capabilities, including pagination, sorting, filtering, and limit offset, from the tools organizations are already using for reporting, analytics, ETL, and more.
Zoho Projects
Zoho Projects is a project management solution that offers project scheduling, allows to define project tasks, assign them to teams, estimate project costs and follow up on in-progress tasks. Our Zoho Projects connectivity solutions were built based on high customer demand and provide read-write access to Zoho Projects data.
Improved User Experience
Alongside our newly supported data sources, CData engineers have implemented changes to improve our users' experience with our tools.
UI Updates
The CData V22 release improves the connection dialog box UI of our ODBC Drivers. It serves to improve metadata preview and navigation and makes it easier to modify queries in the available UI.
These updates introduce a few new tabs in the connection dialog boxes to help the user quickly preview the metadata and make any necessary changes to the query. That means users don't have to relaunch the dialog box to edit the query to get the result that they really need. These tabs allow users to preview the metadata from their tables or an existing custom view they have created.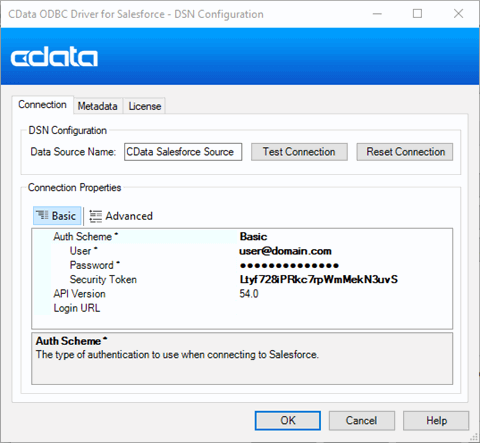 Additionally, we've updated and improved the user experience within our SSIS provider. This includes improved column mapping between the source and destination.
Single Installer
Starting with this release, we are improving user experience after the trial process by providing a single installer for both Trial and Licensed installations. That means users no longer need one installer for trialing our products and a second installer after purchasing.
Hierarchy Design
This release includes a new hierarchy design for driver properties. Each CData Driver now has a JSON document that describes how to build custom connection dialog UIs. The JSON document can be queried from the driver and customers can build a UI that is more functional for their use, providing deeper value for app developers and our OEM customers.
Simplified Access for MuleSoft and BizTalk Customers
Based on customer feedback and decreased interest over time, we are deprecating our MuleSoft Connectors and BizTalk Adapters. Despite this deprecation, CData still supports data connectivity from MuleSoft and BizTalk platforms.
Using JDBC in MuleSoft AnyPoint Studio
CData JDBC Drivers provide access to data in MuleSoft (along with any other tool, platform, or framework that supports JDBC connections).
For an example of connecting to data in MuleSoft AnyPoint Studio using a CData JDBC Driver, please read our Knowledge Base article (this article features Snowflake, but all 250+ sources are supported): Access Snowflake Data in Mule Applications Using the CData JDBC Driver
Using ADO.NET in BizTalk (Coming Soon)
In the coming months, CData will release a BizTalk Adapter that will allow customers to access any of the 250+ supported data sources in BizTalk Orchestrations using the CData ADO.NET Providers.
By using ADO.NET Providers, existing customers will be able to work with their data in BizTalk and any other application that supports connecting via ADO.NET. Keep an eye out for future announcements around this release.
The CData Difference
With this latest release, we're continuing our vision to help every stakeholder in a business get easier access to their enterprise data. Download a free trial of any of our connectivity solutions and start working with exactly the data you want in your preferred tools, apps, and platforms today.
Reach out to the CData team for a personalized demo and learn how to better connect, integrate, and automate your data today.