<! -- REQUIRED PAGE WRAPPER --><! -- BEGIN [CONTENT] -->
Enabling Self Service BI and Analytics Through Cloud Data Connectivity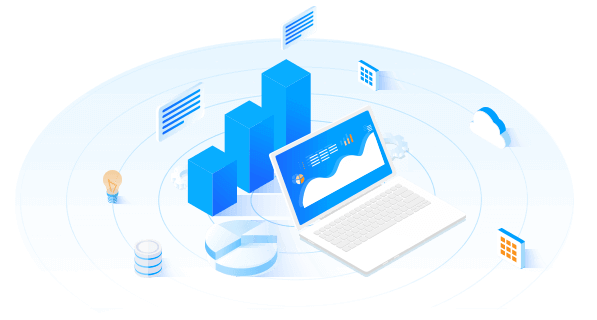 Analytics and business intelligence platforms have evolved to provide self-service usage for line of business users to gain insights through data visualization and reporting. With modern BI tools, every stakeholder can create charts, reports, and dashboards from their business data. And thanks to evolutions in tooling, data visualization functionality is largely the same across every analytics and BI offering.
As charting and reporting become commoditized, Gartner has identified twelve key capabilities to differentiate the platforms available on the market today: Security, manageability, cloud analytics, data source connectivity, data preparation, catalog, automated insights, data visualization, data storytelling, natural language query, natural language generation, and reporting.
In this article, we discuss how CData Connect complements and enhances the manageability, data source connectivity, and cloud analytics features of various platforms. Be sure to check out the links at the end of the article for a variety of knowledge base articles that walk you through how to connect to your data from different analytics and BI platforms.
CData Connect is a cloud-based integration platform-as-a-service (iPaas) that provides a single point of access for a wide variety of cloud data sources, from CRM and ERP to cloud databases and warehouses and more, all through a universally accessible interface: SQL. Because CData Connect looks and behaves like a database in the cloud, you can connect to your enterprise data directly from any cloud-capable BI and analytics tool.
Enhanced Cloud Analytics
CData Connect sits in the cloud and connects directly to live cloud data. Once you connect to your data through CData Connect from your preferred BI tool, you get direct, cloud-to-cloud access to all your live business data.
Build real-time dashboards on top of live data, with no need to replicate your data or install a gateway or pass-through service on a local machine. Supported BI & analytics platforms include:
Enhanced Manageability
CData Connect provides enhanced data manageability in two ways: through data source access and through CData Connect access. When you connect to a data source in CData Connect, you can easily specify which user or role connects to that source. For example, when a sales rep connects to Salesforce, only their data will be available. This enables greater control over who sees which data, simplifies the end-user's experience, and enhances governability across your organization.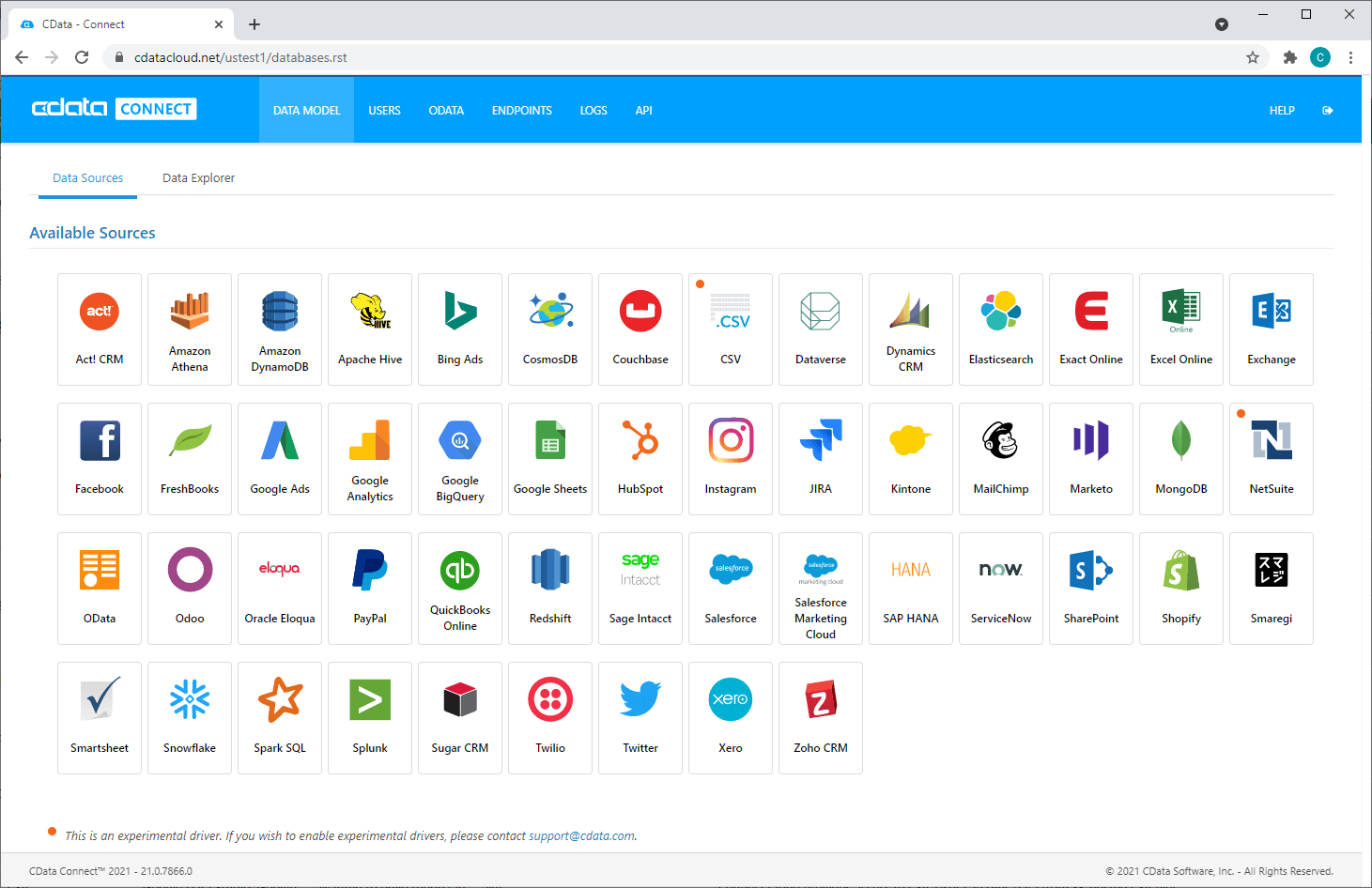 You can also create users within CData Connect with varying levels of permissions to access data, or specify users for each data source. These are the user profiles you will use to access CData Connect from your BI and analytics platforms, offering another layer of data access management.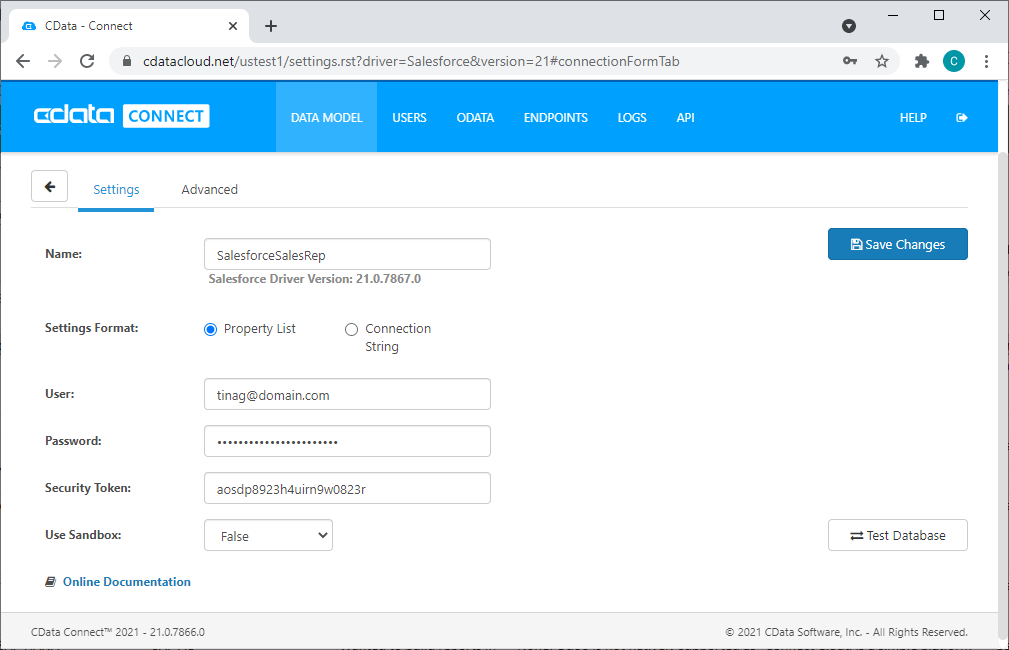 Enhanced Data Source Connectivity
Data source connectivity is one of the biggest differentiators when comparing various analytics and BI offerings. For example, depending on which platform you are using, you may be able to connect to your CRM solution, but not your data warehouse. CData Connect offers connectivity to the most popular cloud data sources and makes all of it accessible in the same way, no matter where that data resides.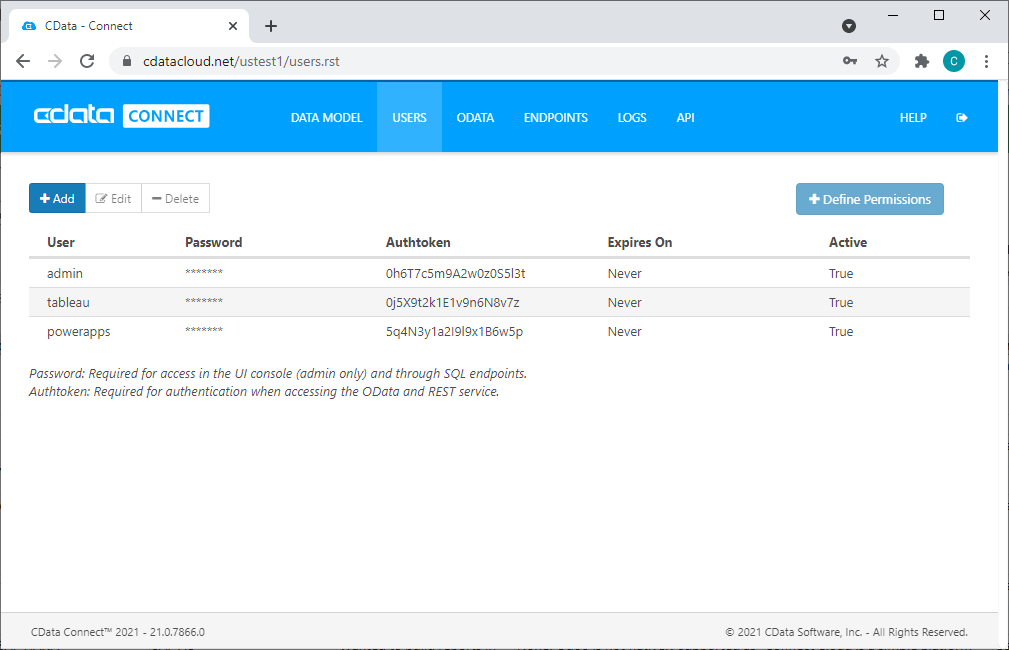 Cloud-to-Cloud Analytics in Action
You can see CData Connect in action in the following articles, which showcase how easy it is to connect to your data through CData Connect and gain actionable insights through your favorite cloud analytics platform.
Getting Started & Free Webinar
Sign up for a free trial of CData Connect to see the CData difference makes when working with your cloud BI and analytics.
Also make sure to check out our free webinar on Thursday, August 5 at 2pm (available on-demand afterward) to learn how a variety of enterprises are leveraging CData Connect and cloud data tools and to catch a live demo of CData Connect.