Welcome to Workday Wednesdays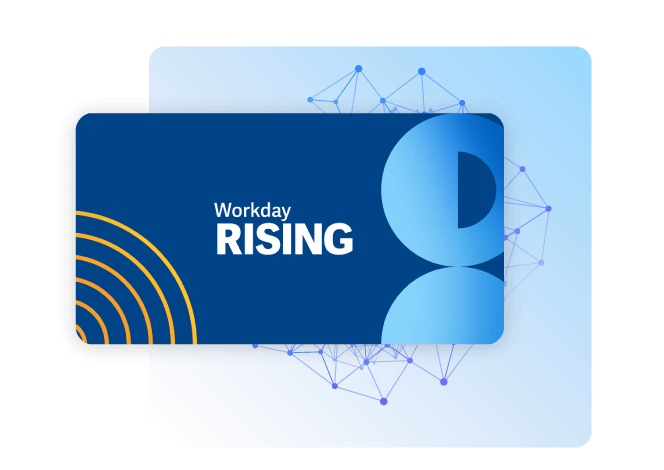 In preparation for the upcoming Workday Rising conference, Sept 26-29, 2023, we're publishing a weekly series on the benefits of Workday and how CData enables you to make the most of the tool by connecting to your favorite reporting tools to enable timely insights.
CData is proud to be a sponsor of this highly anticipated event. We've partnered with Workday to help solve the challenges organizations often face when connecting their data sources to an ever-increasing number of tools.
Workday Rising has a lot to offer existing and potential customers who are looking for an all-inclusive solution to their planning, HR, and finance challenges. Attendees can choose from hundreds of expert-led sessions specific to their industry and role, learn about the latest innovations, and share insights with other customers who use Workday to get things done.
How do you connect to Workday data?
Workday offers scalable and flexible tools to help you manage your workforce – from employee experience, talent management, financial planning, payroll, and more. Are you taking full advantage of the data being generated in Workday? To capitalize on your Workday investment and make well-informed decisions that affect your business, you need timely access to Workday data within the reporting tools you know and love.
Workday is designed to be interoperable with a variety of systems, but if you want a more holistic experience with the applications and tools that don't natively integrate with Workday, CData has you covered.
Want to query live Workday data from your favorite reporting tool? CData Connect Cloud makes Workday data immediately accessible from hundreds of popular apps like Power BI, Excel, Tableau, and more within a virtualized, cloud-based interface. Ready to integrate Workday data into your preferred database, data warehouse, or data lake? CData Sync replicates Workday data to on-premises or cloud storage platforms like Microsoft SQL Server, Snowflake, Redshift, and Google BigQuery.
CData connects Workday to your favorite tools
Connecting Workday to your favorite analytics tools has never been easier. CData provides a hassle-free way to connect Workday to hundreds of popular tools. Download a free trial today.
Register for Workday Rising and come see us at the CData booth to discover how to connect Workday with the rest of your tech stack!
Our next blog post will address some of the challenges of integrating Workday into your data workflows. Keep visiting this page each Wednesday to see the next blog in the series!