Capitalize Uses CData to Simplify Their Customers' Workday Analytics Processes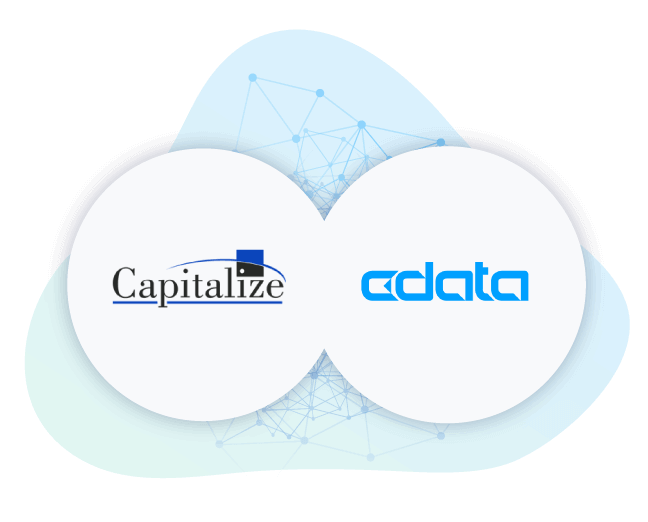 Workday is one of the most popular finance, human resources (HR), planning, and analysis tools in the enterprise market today. It's a comprehensive, cloud-native application with a large number of customizable features. Workday offers a single source for HR, financial, and organizational data to help enterprises make data-driven decisions.
Capitalize is a data analytics and process automation consulting firm with locations in Texas, Colorado, and Ontario, Canada, offering end-to-end services to organizations in manufacturing, financial, retail, healthcare, public sector, and other industries. Using tools like Workday, Alteryx, UiPath, Fluence, Tableau, Microsoft Power BI, and many others, Capitalize helps their clients to streamline and automate tasks across finance, accounting, tax, audit, and other functional areas and departments. Their goal is to use software to automate cumbersome, manual processes, while implementing analytic solutions that deliver high impact results for business of all sizes.
High demand for Workday integration
Over the last few years, Capitalize has seen a rapid increase in demand to integrate systems with Workday CORE, which consists of Workday Financials and Workday Human Capital Management (HCM). Clients were struggling with manual, error-prone processes driven by legacy business logic and disparate, disconnected source systems.
According to Uriah Giordana, Director of Partner Development at Capitalize, IT teams were mainly building and running their analyses in Microsoft Excel, which required frequent data downloads from Workday Financials or Workday HCM. This step, executed manually outside of the tool, increased the time needed to consolidate and analyze data, and had the potential to multiply the chance of errors.
Organizations of all sizes depend on accurate data for analysis to generate actionable insights, which keeps their business operations focused on the right goals. Missing or redundant data can skew analysis, which could lead to critical miscalculations in business decisions. Capitalize realized that automatic, direct integration with data sources would help solve their customers' Workday challenges.
"Everyone's challenge is different—some struggle with budgeting and forecasting, others with close processes and complex audit logic."

—Uriah Giordana, Director of Partner Development, Capitalize
Industry-standard connectivity with Workday
CData worked with Capitalize to find the most efficient solution to their challenges – the CData Workday ODBC Connector. CData Workday Connectors make it easy to integrate Workday data with other tools and platforms, offering a simplified approach to consolidated reporting on Workday data in the reporting tool you know and love. The connectors support industry standards like ODBC, JDBC, ADO.NET and offer additional bespoke connectivity specifically for tools like Tableau, Power BI, Python, and more.
Today, Capitalize's clients are taking advantage of CData's out-of-the-box solutions to connect to Workday Financials and HCM data as if they were connecting to a generic database, enabling almost every tool to gather real-time, live data from Workday. CData Workday Connectors help streamline the interaction with Workday data, removing the need to manually download data into Excel before beginning the analytic process.
"Given the number of companies using Workday, we are positioned to deliver higher-value results by using the suite of CData's Workday Connectors."

—Uriah Giordana, Director of Partner Development, Capitalize
The CData difference
CData offers standards-based drivers that allow customers to connect to Workday from business intelligence, analytics, and reporting tools. Discover all our Workday drivers and download a free trial today.