JDBC Drivers
Easy-to-use JDBC Drivers with powerful Enterprise-level features
Unparalleled performance and scalability.
Simple JDBC/SQL access to live data.
Access to live data from popular BI Tools.
Integration into popular IDEs.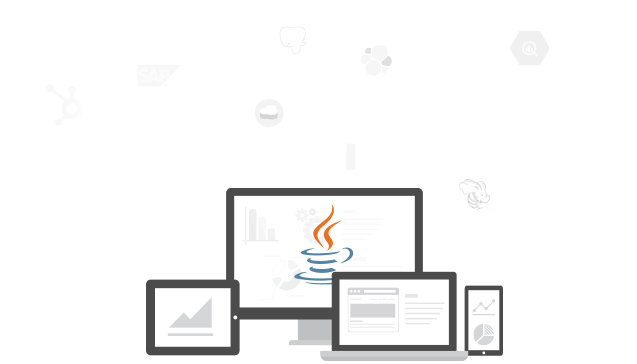 Data Connectivity for Java-based Apps
Straightforward access to live Application, Database, and WebAPI data through standard JDBC database connectivity.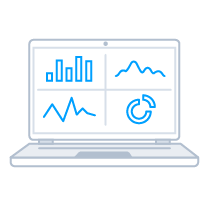 BI, ETL, & Reporting Tools
JDBC is the most widely supported interface for connecting Java-based applications with data.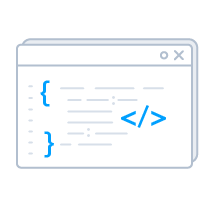 Custom Applications
Developers can use JDBC Drivers to rapidly build Web, Desktop, and Mobile applications.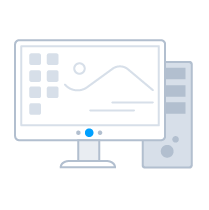 Enterprise-Class Design
Built with the same reliability, scalability, performance & security powering leading data integration solutions.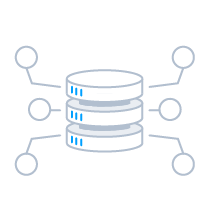 Data-Centric Architecture
A robust SQL-engine simplifies data movement & processing from Cloud Apps, NoSQL, Files, & more.
The Most Advanced JDBC Components Anywhere
---
Enable Connectivity from Popular BI, ETL, & Reporting
JDBC is one of the most widely supported interfaces for connecting applications with data. Our drivers offer seamless and certified connectivity from popular tools, including:
Aqua Data Studio
Clover ETL
ColdFusion
Crystal Reports
DBeaver
DbVisualizer
IBM WebSphere
Informatica
IntelliJ
JBoss
Jetty
NetBeans IDE
Oracle WebLogic
RazorSQL
Cognos BI
Crystal Reports
FileMaker Pro
FoxPro
Microsoft Access
Microsoft Excel
MicroStrategy
Oracle DB
Power Map
Power Pivot
QlikView
SAP Business Objects
SharePoint Services
Tableau
Looker
... and many more!
All-inclusive JDBC Desktop Subscriptions Available!
Our JDBC subscriptions offer comprehensive access to application, database, and Web API data through familiar and easy-to-use tools. Includes one year of free updates, upgrades, new releases, support, and connectivity with more than 200+ data sources.
Learn More